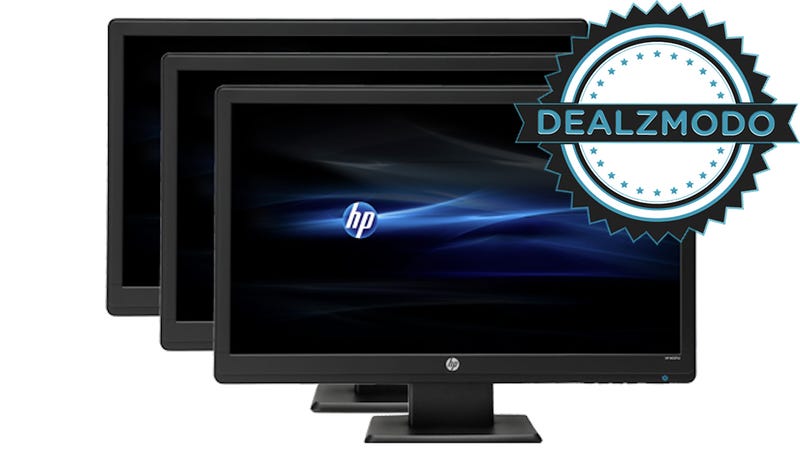 Hat Trick.
When it comes to screen real estate, more is more. Grab three HP 23" LCD 1080p monitors for $420 from the HP site today, no promo code necessary. Now you can give Dealzmodo, Moneysaver, and Deals.Kinja each the full screen they deserve. [HP]
• Just added: Samsung 840 Pro 256GB ($190) | Rakuten via TechBargains | Use code 519EAD4 to bring the item down to $200 and select the slowest shipping. Optionally, use code PAYPAL10 and checkout with Paypal to take off an additional $10. | $200 would be tied for the lowest ever, and $190 would be a new low.| I just bought one.
---
Free Trial of Amazon Prime with $10 Credit
As you probably know, we're bullish about Amazon Prime around here. Amazon always offers 30-day Prime trial, but today that trial includes $10 credit for those who decide to sign on once the 30 days is up. Corey of Deals.Kinja put it best: "All-time number one no-brainer."
---
Top Deals
• Apple TV ($75) | Apple via Deals Kinja | Refurb | Yesterday's deal of the day