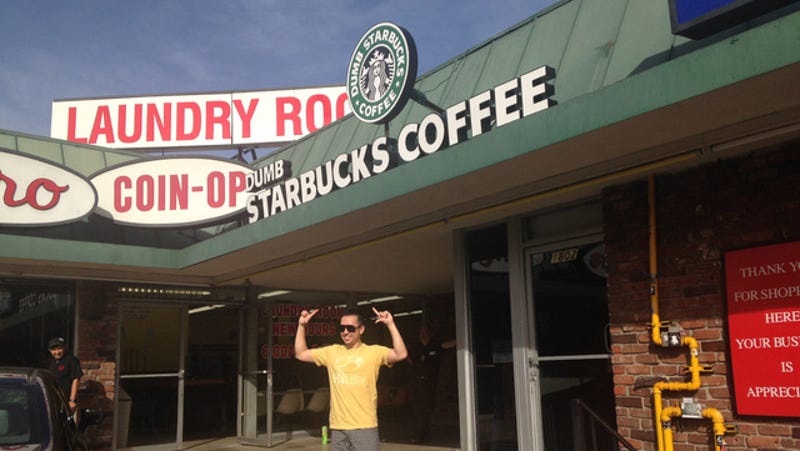 The first thing I thought of when I heard about Dumb Starbucks was the movie Idiocracy.
Joe: Man, I could really go for a Starbucks, you know?Frito: Yeah, well, I really don't think we have time for a hand job, Joe.
In one of the most skeweringly intelligent movies of the last 10 years, Mike Judge rebranded Starbucks Coffee as "Exotic Coffee for Men," offering "full body lattes" for only $50,000. It wasn't really a dig at Starbucks per se; most of the corporations in Idiocracy's future have become sex-focused (FedExxx, Home Deep-Oh), which, in a way, was totally ridiculous, but also felt weirdly plausible.
At first, Dumb Starbucks offered a real-life portal into that mocking, satirical universe, a chance to self-knowingly wink at our venti decaf salted caramel mocha frappuccino-sucking lifestyles. Dumb Starbucks and its Dumb Americanos and its Dumb Nora Jones [sic] CDs would shine a mirror on our outrageous ways with this caricature of a caricature of a caricature of a coffee shop.