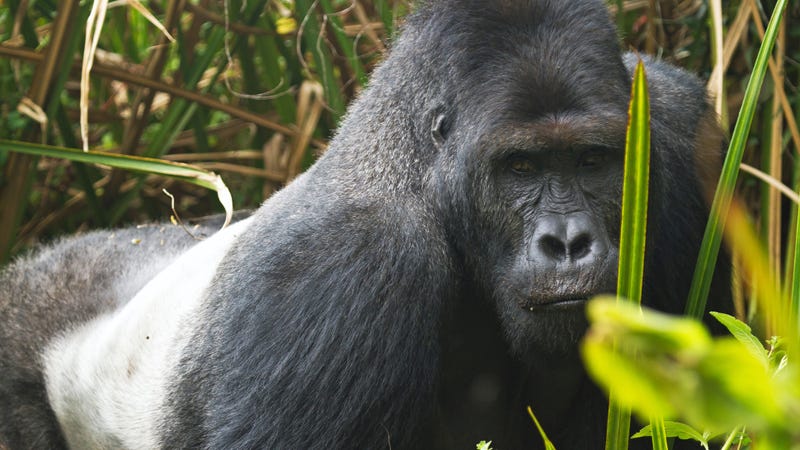 The eastern lowland gorilla—the largest member of the great ape family—is now officially listed as a critically endangered species, according to data presented today by conservationists. These iconic apes have been in steady decline since the 1990s, the indirect result of our insatiable desire for mobile phones and other technological gadgets.
A new analysis published in the open access journal PLOS One is the first rigorous population survey of the eastern lowland gorilla, also known as the Grauer's gorilla, since civil war broke out in the eastern Democratic Republic of Congo in 1996. Before the war, these apes numbered around 16,900 individuals. The new survey, led by Andrew Plumptre of the Wildlife Conservation Society, suggests this number has dwindled down to just 3,800 individuals. In response, the International Union for Conservation of Nature (IUCN) has added the Grauer's gorilla to its Red List of critically endangered species.
A big part of this dramatic population decline has to do with mining operations that have caused the gorillas' habitat to shrink. Making matters worse, armed miners have been feasting on bushmeat, including the Grauer's gorillas.