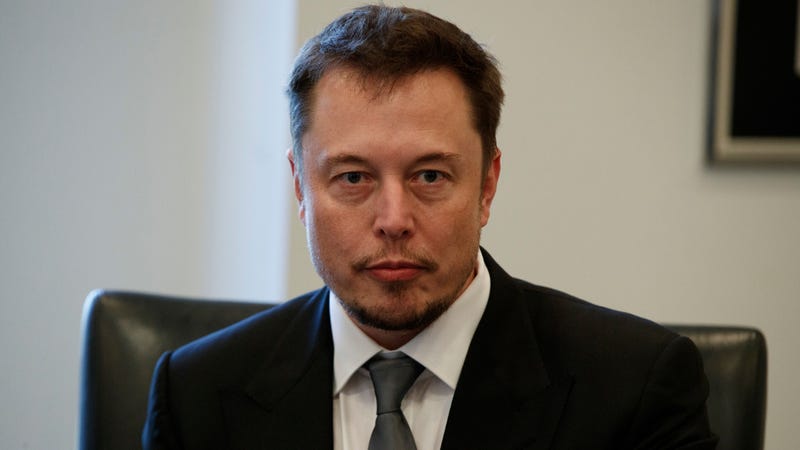 Tesla and SpaceX CEO Elon Musk has announced a new venture called Neuralink, a startup which aims to develop neural interface technologies that connect our brains to computers. Musk says it's the best way to prevent an AI apocalypse, but it's on this point that he's gravely mistaken.
As reported in The Wall Street Journal, the startup is still very much in its embryonic stages. The company, registered as a "medical research" firm, is seeking to pursue what Musk calls "neural lace" technologies, which presumably involve the implanting of tiny electrodes in the brain to create a connection with a computer. The resulting "direct cortical interface" could be used to upload or download thoughts to a computer, blurring the boundary between human and machine. Eventually, brain chips could be used to supplement and boost cognitive capacities, resulting in increased intelligence and memory. It's super-futuristic stuff, to be sure—but not outside the realm of possibility.
According to the WSJ, Musk is funding the startup and taking an active leadership role within the company. Several leading academics in the field have reportedly signed up to work at the firm, and Musk has apparently reached out to Founders Fund, an investment firm started by PayPal co-founder Peter Thiel. The Neuralink website currently consists of a logo on a single page, with an email address for those seeking employment. Late yesterday, Musk confirmed the existence of the startup via a tweet, adding that more details will appear next week via WaitBuyWhy, a site that conveys topics with simplistic stick figures.

Neuralink now joins Tesla, SpaceX and other highly ambitious, futuristic-sounding ventures spawned by Musk. It's too early to tell if he'll be able to achieve his lofty goals through Neuralink, but given Musk's dedication to his other projects, it's safe to say he'll give it the royal try. Initially, Neurolink will likely develop technologies to treat brain disorders such as epilepsy, depression, and Parkinson's, but it could then move to develop technologies specific to neural interfacing and cognitive enhancement. Musk is not alone in this emerging field, and he will have to compete against Kernel, a $100 million startup founded by Braintree founder Bryan Johnson, and Facebook, which recently posted jobs for "brain-computer interface engineers." Government research arms like DARPA are also working to develop brain-implantable chips to treat mental illness and neurological disorders.
Making money is certainly a motivating factor for Musk, but if his intentions are to be believed, he's also doing this to prevent humanity from a potential game-ending catastrophe. As Stephen Hawking and many others see it, greater-than-human artificial intelligence, also known as artificial superintelligence (ASI), represents an existential risk. These thinkers believe that either through error, indifference, or deliberate intention, an ASI could annihilate our entire civilization. As Musk apparently sees it, a possible prescription to this problem is to enhance humans alongside AI to ensure that we're able to counter any threats before they emerge, and to keep up with AI if we're to avoid being subjugated or destroyed. As Musk warned at a conference last year, "If you assume any rate of advancement in [artificial intelligence], we will be left behind by a lot."
Interestingly, advances in neural interfacing and cognitive enhancement could progress faster than artificial intelligence. The reason is that we already have a decent functional model to tinker with: the human brain. AI researchers, on the other hand, are trying to build brains from scratch. In the effort to create greater-than-human levels of intelligence, the race could very well be won by those seeking to improve pre-existing human brains, a process known as radically amplified human intelligence.