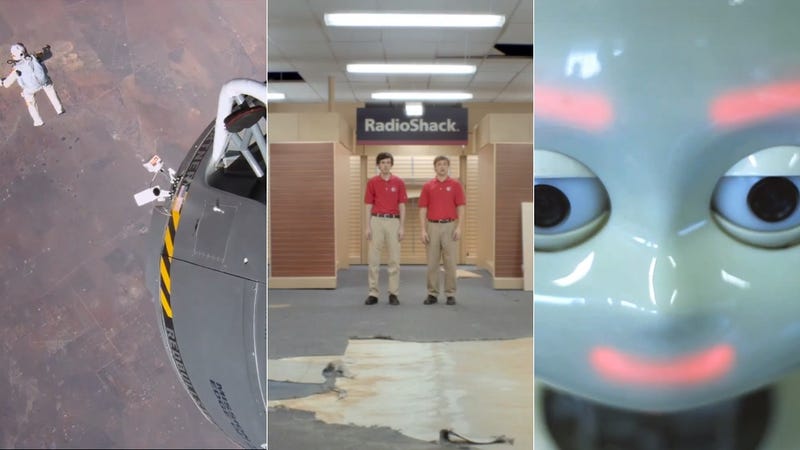 Unlike recent years, 2014 saw some Super Bowl ads for tech companies that were actually... good? Inconceivable! We've gathered them all here, in easily processed ranking form. As always, all rankings are totally subjective and legally binding.
15. Sprint - "Sprint Framily Plan - Band"
This is the exact same as Sprint's previous Framily Plan ads but with more facial hair. They were already a little boring; next to Tim Tebow rescuing puppies it's downright anemic.
---
14. Sonos - "Face Off"
This fell a little flat; it does a good job educating people what exactly Sonos does, but doesn't necessarily make a case for why you'd want the music in your rooms be as territorial as post-apocalyptic tribal warlords.
---
13. Beats Music - "The Right Music"
Ellen! America loves Ellen. I was on a little bit of a time delay, and this was the first ad I fast-forwarded through.
---
12. TurboTax - "Love Hurts"
Mega points for the John C. Reilly voiceover; negative mega points for basically being a Fall Out Boy video about tax preparation.
---
11. T-Mobile - "We Killed the Long-Term Contract"
The whole "we decided to spend our money on YOU instead of on a big ad" argument doesn't work quite as well when your special effects budget for your Tebow Time (below) includes explosions?
---
10. SodaStream - "Sorry, Coke and Pepsi"
Honest to goodness, when ScarJo said "if only I could make this message go viral" I thought she was going to pull out a pamphlet about West Bank occupation.