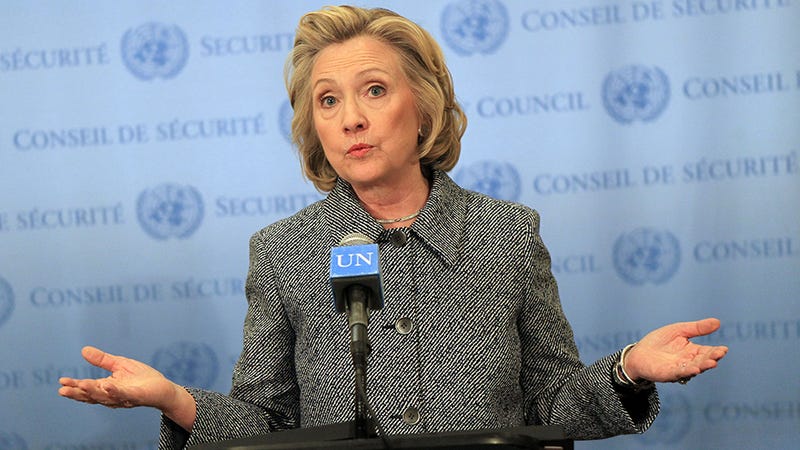 Following FBI director James Comey's controversial decision to announce a new inquiry into Hillary Clinton's emails, it has now been determined that there's nothing to see here.

Comey sent a letter to congressional leaders earlier today that stated that a review of emails believed to be related to Clinton's private email server has "not changed our conclusion." That earlier conclusion found that there was no criminal wrongdoing on the part of the presidential candidate.
The Guardian reports:
Writing to Congress on Sunday, Comey said: "Since my letter, the FBI investigative team has been working around the clock to process and review a large volume of emails from a device obtained in connection with an unrelated criminal investigation.

"During that process, we reviewed all of the communications that were to or from Hillary Clinton while she was secretary of state."

He concluded: "Based on our review, we have not changed our conclusions that we expressed in July with respect to Secretary Clinton. I am grateful to the professionals at the FBI for doing an extraordinary amount of high-quality work in a short period of time."
A Clinton spokesperson said that the campaign is "glad this matter is resolved," which is a rather optimistic statement to make considering this has been "resolved" before.