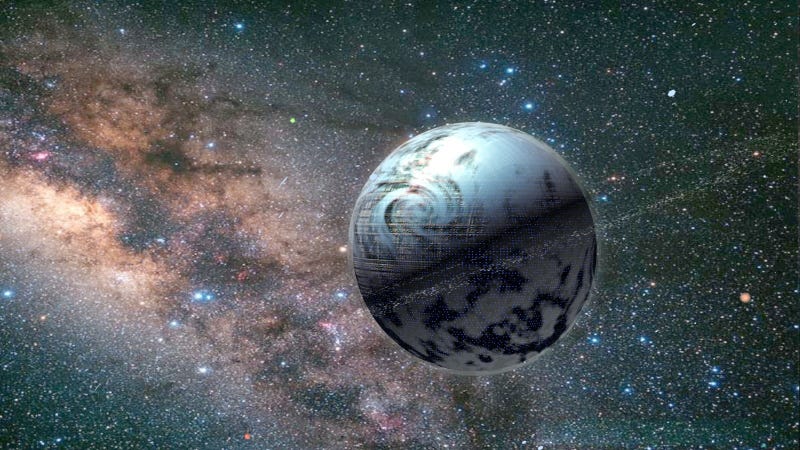 Remember all that fuss last year about the supposed discovery of an alien megastructure? A new study is taking issue with some of the data used in support of the theory, claiming that the observations were tarnished by the inconsistent use of telescopes down here on Earth.
As you may remember, star KIC 8462852, also known as "Tabby's Star," attracted considerable because of its unprecedented flickering behavior. Normally, dips in brightness are taken as a sign that a planet is passing in front, but Tabby's star is quite different. It features fluctuations consisting of dozens of uneven, unnatural looking dips that were measured over the course of a four-year period. These strange observations prompted Jason Wright of Penn State University to suggest that the star's weird distortions might be the result of a massive alien megastructure, such as a Dyson Sphere.
Things got even weirder a few months later, when researchers from Louisiana State University claimed that the brightness of Tabby's Star had dimmed by a whopping 20 percent over the last century—something that's "completely unprecedented for any F-type main sequence star." This new observation was difficult to explain by natural means, but it certainly gave credence to the megastructure idea.