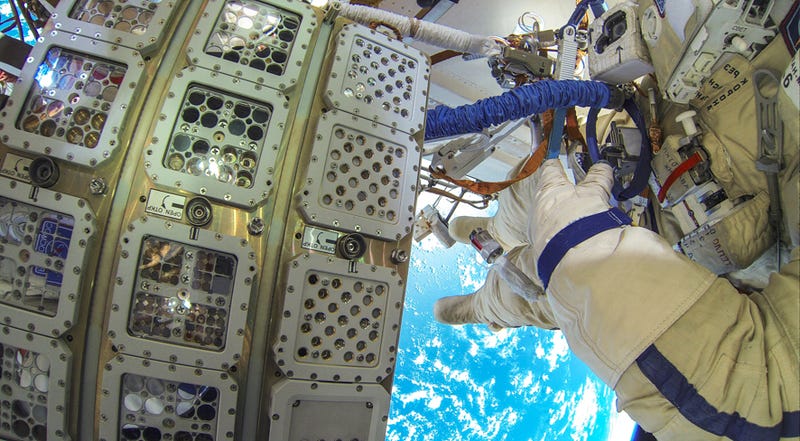 In an experiment conducted on the International Space Station, two different types of naturally-occurring algae were exposed to the extreme conditions of space. Incredibly, both strains survived. It's a finding that could further our understanding of how life originated on Earth, and how colonists might be able to sustain themselves on Mars.
The subjects of the experiment, which was organized by researchers from the Fraunhofer Institute for Cell Therapy and Immunology IZI in Potsdam, Germany, were a group of cryophilic, or "cold loving," plants. After being subjected to wild temperature fluctuations, a near total vacuum, and blasts of cosmic radiation for 18 months, all but one of the samples grew into new populations back on Earth.
The two strains of algae used, one from Norway and one from Antarctica, now join an exclusive list of organisms that are capable of surviving the extreme conditions of low Earth orbit—a list that includes some bacteria, fungi, and tardigrades. The finding offers a glimpse of what primitive plants might have looked like, and the kinds of crops that Martian colonists should be growing once we get to the Red Planet. Intriguingly, the discovery also hints at the possibility that life on Earth may have originated from somewhere else in the Galaxy—a theory known as Panspermia.