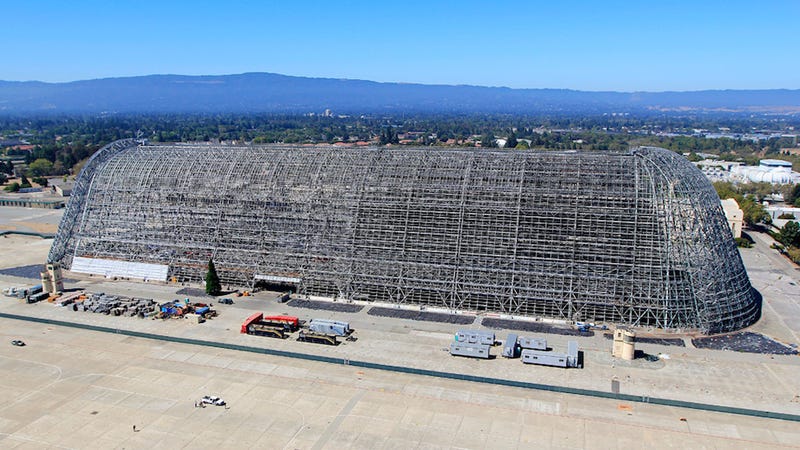 Google just snatched up a piece of American history in Silicon Valley. NASA announced on Monday that Google subsidiary Planetary Ventures LLC would take over the Moffett Federal Airfield including the iconic and hulking Hangar One, former home of America's biggest blimps.
Well, that sounds pretty weird. What on Earth does Google want with a historic blimp hangar and airfield? Are they going to fill it with robots? Will it be a giant Google Glass store? Does it have anything to do with those mysterious barges?
The truth, unfortunately, is probably not as alluring as you might imagine. In all likelihood, Google is taking over the facility so that it has more places to park its executives' private jets, some of which are already kept at Moffett Airfield. This is after Google executives caused a stir, when reports emerged that they were abusing the company's relationship with nearby NASA Ames Research Center, from whom Google had leased 40 acres for a 1.2-million-square-foot R&D facility. Apparently, Google executives were buying cheap jet fuel from NASA that had been subsidized by taxpayers. NASA admitted as much in December.