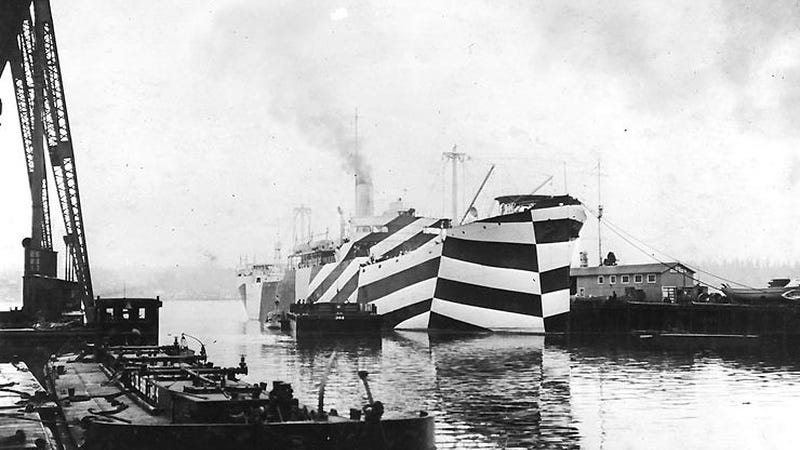 During World War I, ships were painted in zebra stripes to deceive the enemy. The effectiveness of this "dazzle" camouflage was never quite clear, but a new study suggests that these zigzag patterns can be quite deceptive when they move.
Dazzle camouflage was invented by British marine artist Norman Wilkinson. The idea wasn't to conceal a ship, but to trick enemy combatants. Ships painted in these zigzag patterns were difficult to discern, making it difficult for the enemy to estimate a target's range, speed, and heading.
Dazzle camouflage was adopted by both the US and British Navy. Each ship featured a different pattern to avoid classes of ships being recognizable to the enemy. Evidence for the success of dazzle was mixed, and the funky looking strategy was eventually phased out (though some ships retained these patterns well into World War II). Today, the technique is considered antiquated.