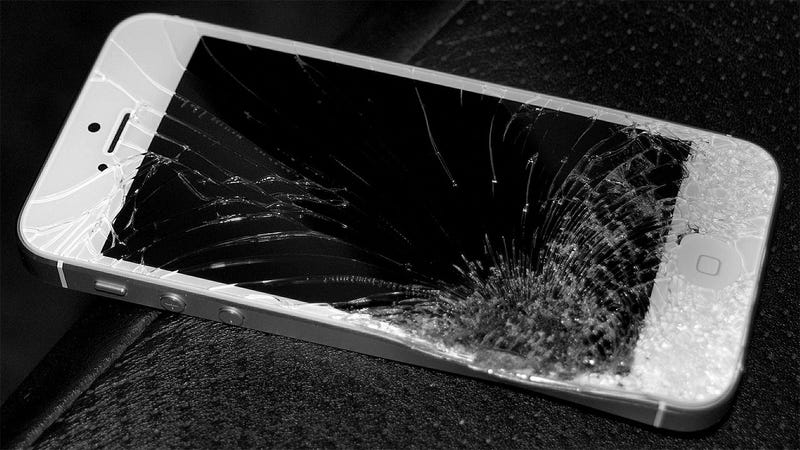 Fingerprints, blood spatter, muddy footprints, an errant hair. Every crime scene has its fair share of evidence. But not all of it is visible to the human eye, no matter how powerful the assisting microscope or black light. Some of the most damning evidence is mere bits and bytes.
Different kinds of investigations require different kinds of specialists, and data is no exception. Sure, any old flatfoot can turn on a working phone and cruise through some emails. But going any further than that quickly gets a lot more complicated. Sometimes the phone is locked. Or better yet, maybe it's utterly destroyed. That's where the folks at Flashback Data come in.
One of the only data recovery and computer forensic firms in the country with the same kind of high-level accreditation as the FBI, Flashback Data is the last resort for problem phones that might be hiding secrets. Armed with an arsenal of specialized hardware and technicians who know their way around it, the firm rarely meets a phone whose guts it can't spill.
We sat down with their team to learn a little bit about what happens when a phone shows up as evidence.
Your Lockscreen's Not Worthy
Your little lockscreen pin might keep nosey friend/parents/siblings from perusing your secret stash of sexy/embarrassing/embarrassingly sexy photos, but for anyone who has a serious interest in getting into your phone, they offer precious little inconvenience and practically no real protection.
Sure, we've heard stories about the police being foiled by the old pattern-lock, but real professionals have bigger guns at their disposal. Getting inside isn't just one trick, though; the magic bullet is a combination of couple different ingredients. First, the hardware.