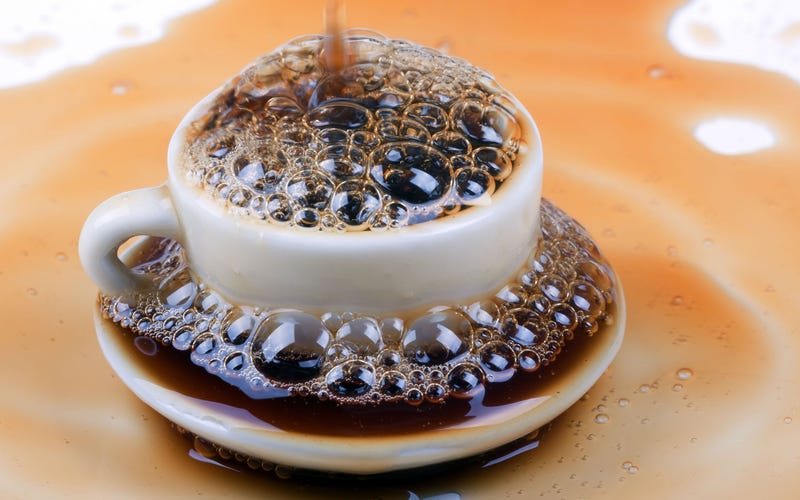 Whether it's served in a demitasse mug or a venti mochachino bucket, coffee is an essential, eye-opening morning ritual for many of us. But at what point does throwing back another vente doing you more harm than good?
As you probably know, coffee's main health concern—its caffeine content—is also why you drink so much of it. So what exactly is caffeine doing to your body, and how much of it can you safely handle?
What is caffeine?
Caffeine is a naturally-occurring crystalline alkaloid derived from the leaves, seeds, and fruit of a number plants including the coffee tree and tea bush, as well as less common yerba maté and guarana berries. Plants produce the compound as both a natural insecticide against harmful bugs and as a reward for pollinators.
In humans, however, it acts as a neurostimulant and mild psychoactive, invoking a temporary state of alertness and focus. In fact, caffeine is the world's most widely consumed psychoactive drug, and can be found in everything from coffee and tea to energy drinks and chocolate. Altogether, some 90 percent of adults in North America consume caffeine daily in one form or another.