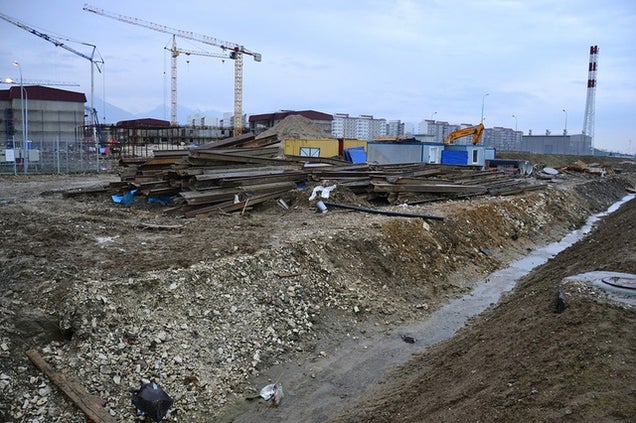 Sochi's in bad shape. With two weeks to go before the most expensive Olympic Games ever, the sleepy city on the Black Sea sort of looks like a giant garbage dump. All it needs now is a giant torch to start a giant tire fire.
Seriously, though, we already knew that Sochi was screwed; we just haven't quite been able to picture it. Now, though, thanks to Alexander Valov, we can picture it. Valov took a jaunt through Sochi's Imerati Valley, home to the official Olympic Park. While most of the main complex is shiny and new, Valov found crumbling sidewalks, half-finished hotels, and acres upon acres of filthy trash all around it. It's like a scene from City of God, only colder, cloudier, and thirsty for vodka.
Of course, we recently saw how Rio de Janeiro is similarly unprepared for its own Olympics. The important difference is that Rio's Olympics are still two years away. Valov's photos were taken 15 days before the opening ceremony. And, since the train wreck of a project is already $39 billion over budget, it's hard to imagine how they'll manage to clean everything up in time to host the entire world. [BlogSochi.ru via Business Insider]
A bus stop all ready for tourists.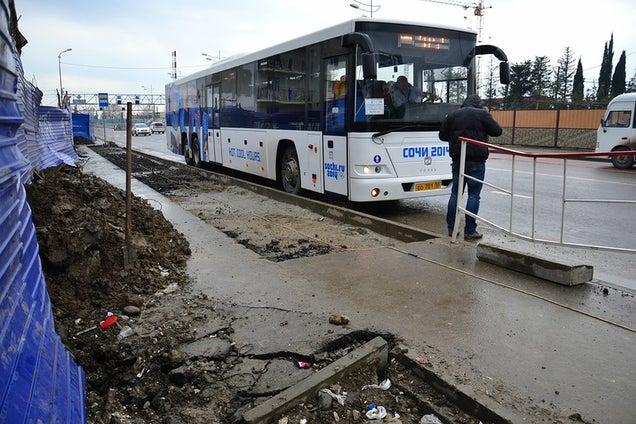 S
---
A street (and dump) about a mile from the Olympic Park.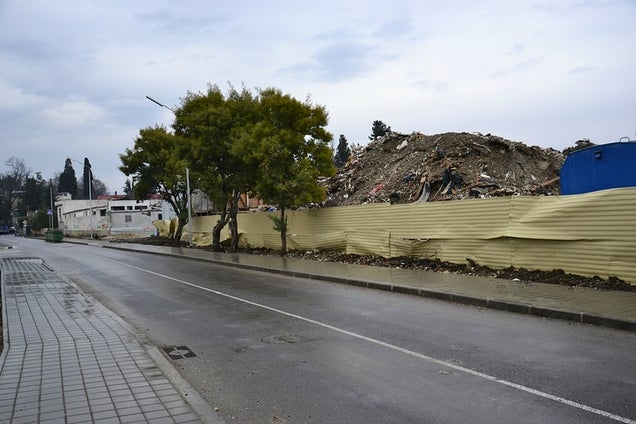 S
---
An unfinished hotel and fences attempting to hide said unfinished hotel.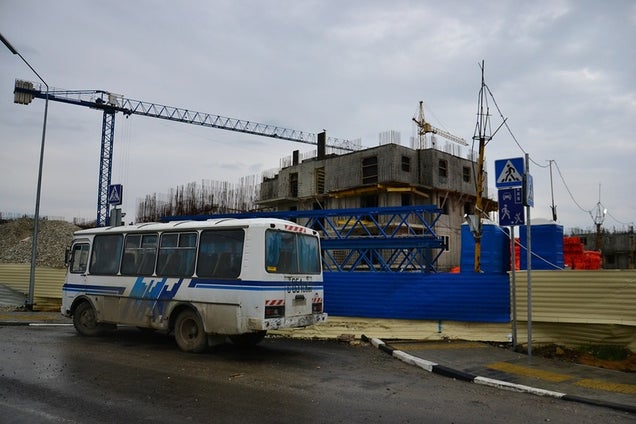 S
---
The view from the other side of the unfinished hotel.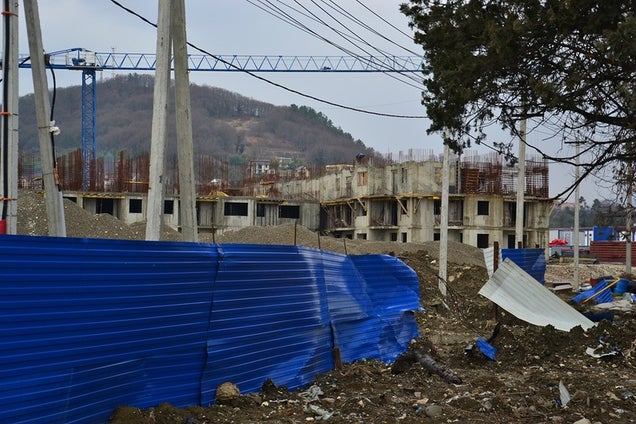 S
---
A construction site site slash pile of garbage adjacent to the new Olympic highway.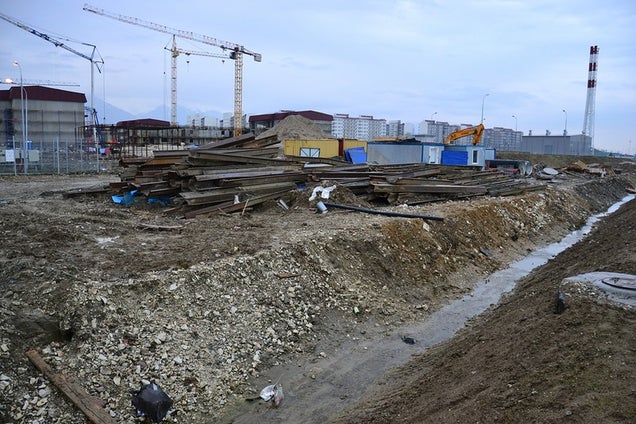 S
---
Workers attempting to install a sewer system in the still unfinished volunteers' housing.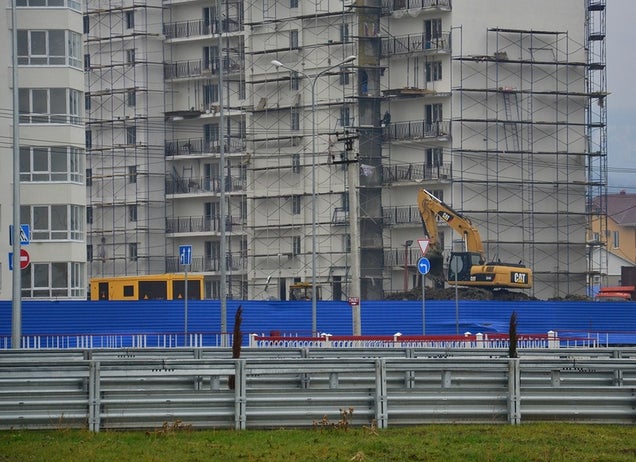 S
---
Unfinished wiring and more trash in a pedestrian tunnel.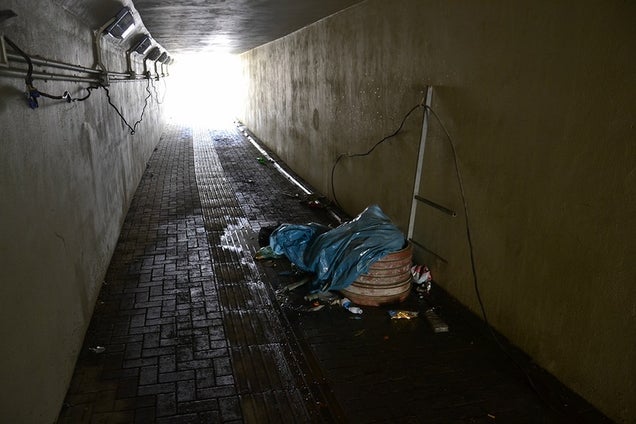 S
---
Even more trash pouring down a nearby staircase.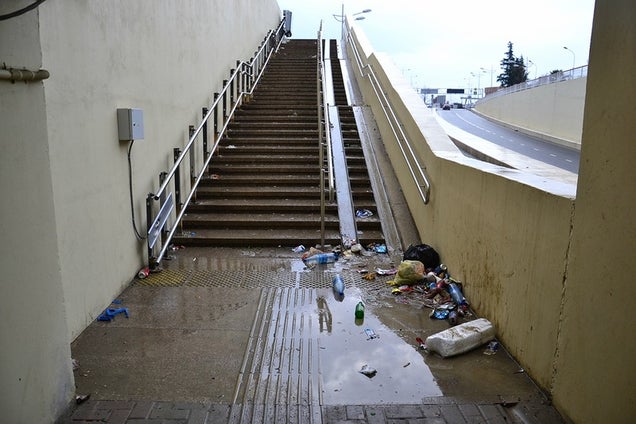 S
---
There's supposed to be grass here.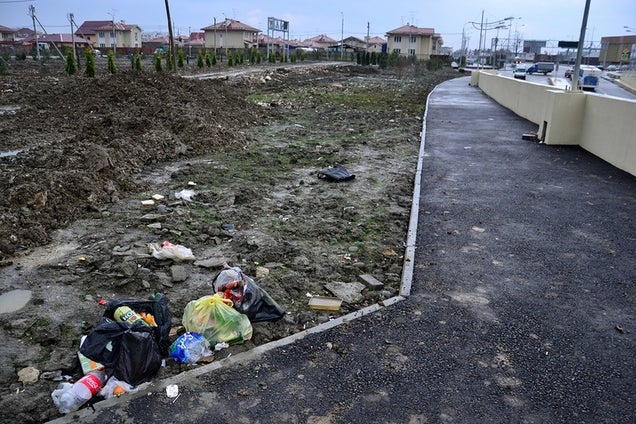 S
---
Here, too.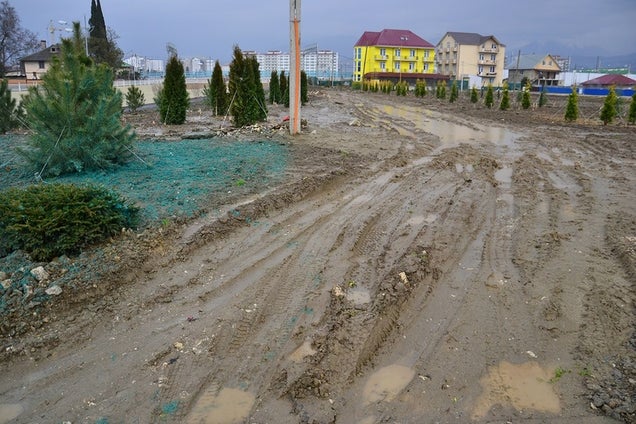 S
---
Seriously, were they expecting the grass to grow in the middle of winter?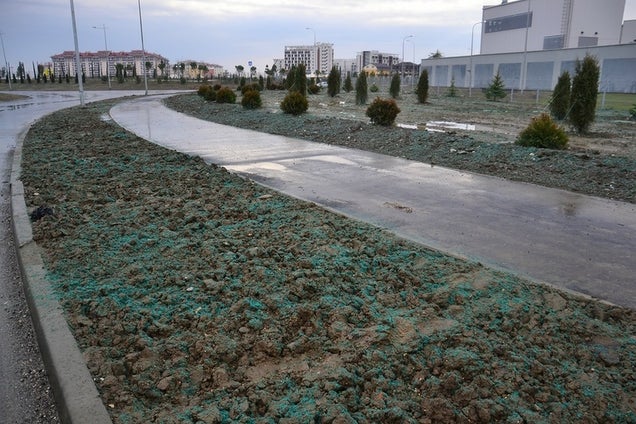 S
---
This is Putin Park.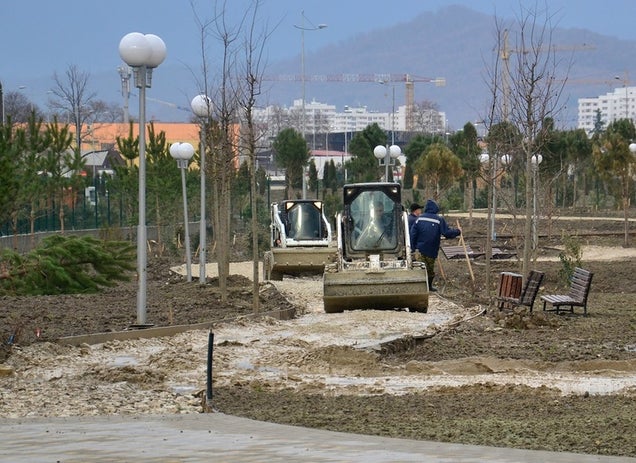 S
---
Putin Park includes a grand entrance.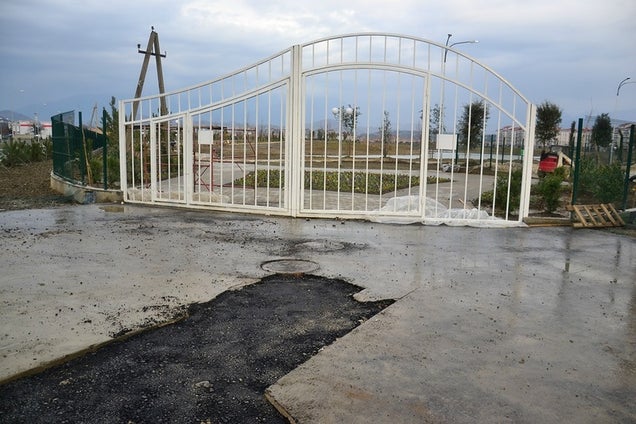 S
---
And to top it all off, some stray dogs and crumbling sidewalks.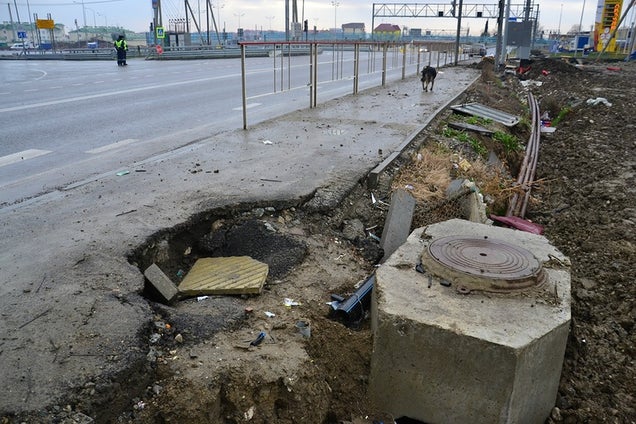 S
All images via Alexander Valov / BlogSochi.ru