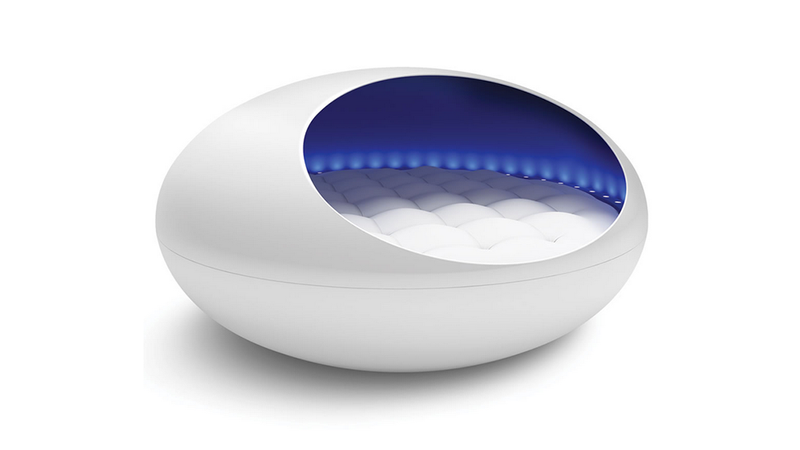 People, muster up all your creative juices and imagine the most ridiculous bed you can think of. Is it a waterbed? Obviously. Can it play music from your iPhone? Totally. Does it vibrate to the beat of that music? Yes, it can. Can it sync 50 LED lights to the beating of your heart? Yup.
Guys. This bed exists, and it only costs $30,000.
Hammacher Schlemmer (duh) recently listed the so-called Tranquility Pod. "Bed" is too small a word to describe this amazing piece of sleep technology. The Tranquility Pod comes equipped with a four speaker sound system that syncs up with your smartphone, so you can control your soundtrack without leaving the warm embrace of the temperature-controlled waterbed. The elliptical shape also blocks 90 percent of outside noise if it's quietude you crave.
---