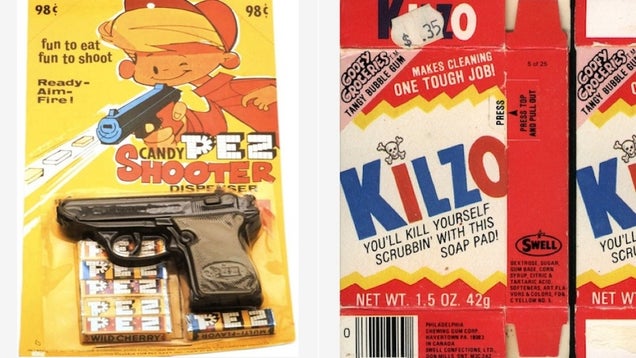 S
According to a recent article on Smithsonian.com, the notion that poison candy is routinely distributed to unsuspecting children on Halloween is a myth perpetrated by advice columnists Dear Abby and Ann Landers in the 1980s and '90s. But historically, candy meant for young consumers has sported poisonous-sounding, WTF wrappers and packages that most self-respecting 2013 parents would be dismayed to see dumped out of their children's trick-or-treat bags. [CandyWrapperMuseum.com, Collecting Candy.com, CandyWrapperArchive.com, and Pez.com.]
---
By themselves, these brand names are reasonably innocuous, but together?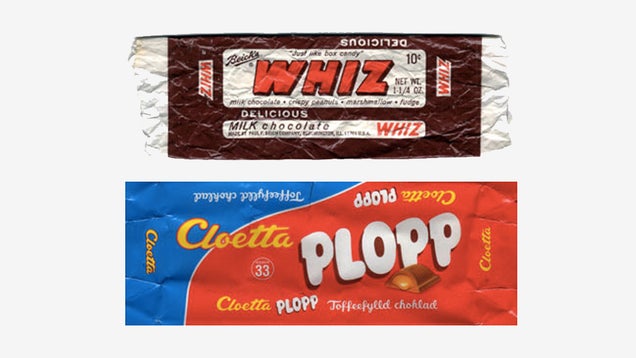 S
---
For children who are trying to kick the candy habit, I suppose.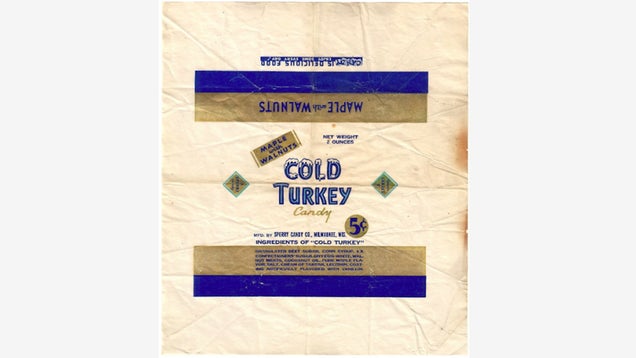 S
---
Another product whose brand has fun, fun, fun with drug addiction.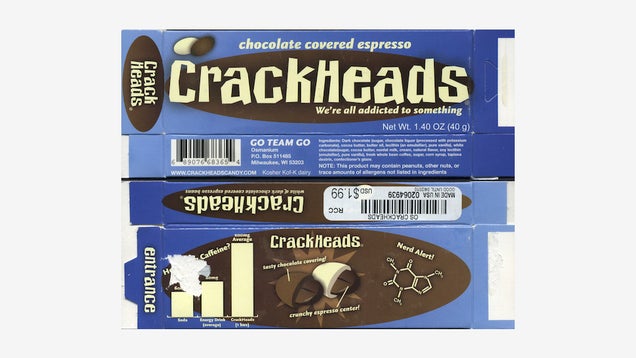 S
---
Tough to know where to start with this one...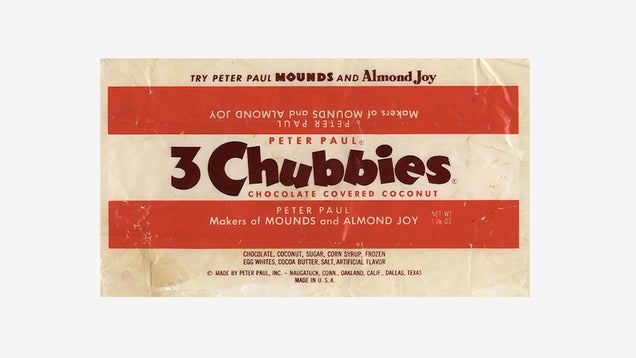 S
---
At least the copy writer of this candy's packaging had the good sense to put the word "flavor" below the word "chocolate" rather than "babies."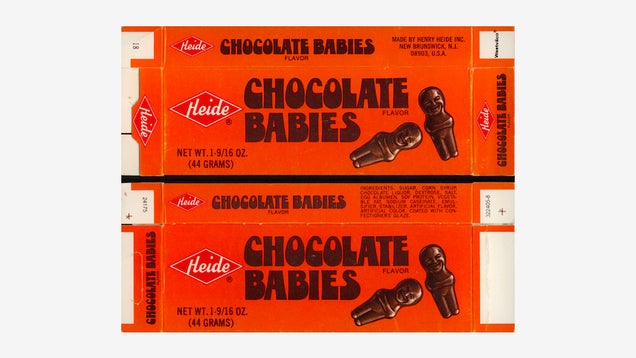 S
---
A candy classic from back in the days when nuclear weapons were cool.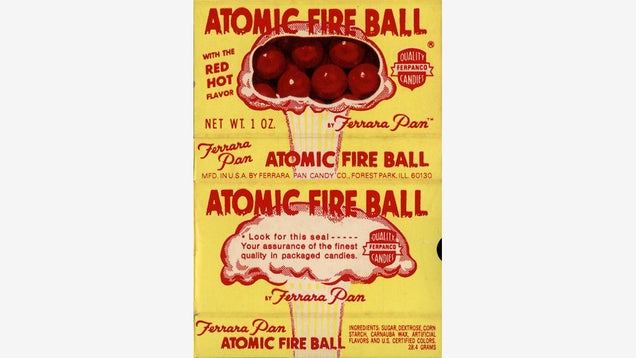 S
---
Candy disguised as a toxic cleaning product. What could possibly go wrong?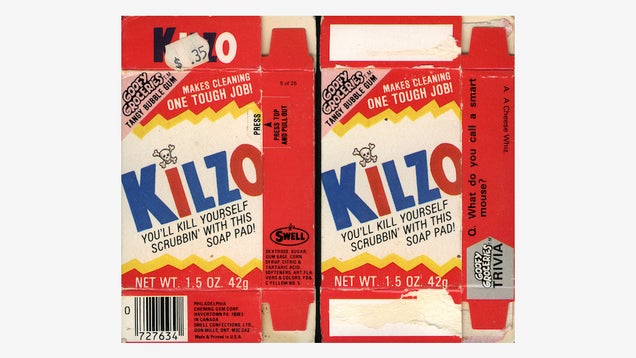 S
---
Saving the best for last, in 1965, Pez made a replica of James Bond's Walther PPK handgun for a dispenser. Yes, children were encouraged to put the pistol in their mouths and pull the trigger.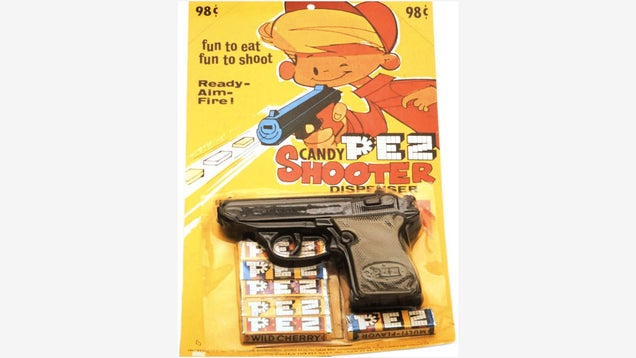 S

Related Links:
This article has been excerpted with permission from Collectors Weekly. To read in its entirety, head here.
---
To subscribe to updates from Collectors Weekly, you can like them on Facebook here or follow them on Twitter here.