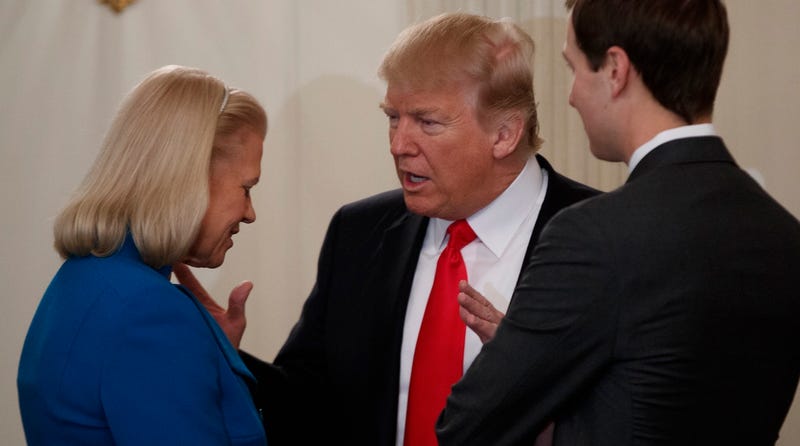 The list of companies opposing President Trump's discriminatory Muslim travel ban has grown. Late yesterday, 31 companies added their names to an amicus brief opposing the ban, claiming that it hurts business. The total is now 127 companies, but there's still one high profile tech company that hasn't grown a backbone: IBM.

The new companies that have signed on to the brief include tech companies like Slack, HP, Adobe, TripAdvisor, Pandora, and Evernote. Both Tesla and SpaceX, founded by Trump advisor Elon Musk, have finally added their names to the document. But IBM is still oddly silent.
Tesla and SpaceX were notable omissions from the first amicus brief, since Musk has publicly objected to the ban. Musk claimed that as an advisor on the president's business council he would be able to get concessions from the Trump regime. No such thing has happened yet.
"As soon we saw the brief this morning, we insisted on being added," a Tesla spokesperson told Gizmodo over email. Which may not be altogether disingenuous. There's a growing movement inside companies to resist Trump's discriminatory policies, but that movement has been led by employees, not from CEOs.
IBM is one company that has seen tremendous pressure from the inside, according to knowledgable sources. Last week, IBM issued an absolutely worthless statement about the ban using the most absurdly generalized and flowery language. IBM CEO Gini Rometty currently sits on Trump's business advisory council and clearly doesn't want to make waves.