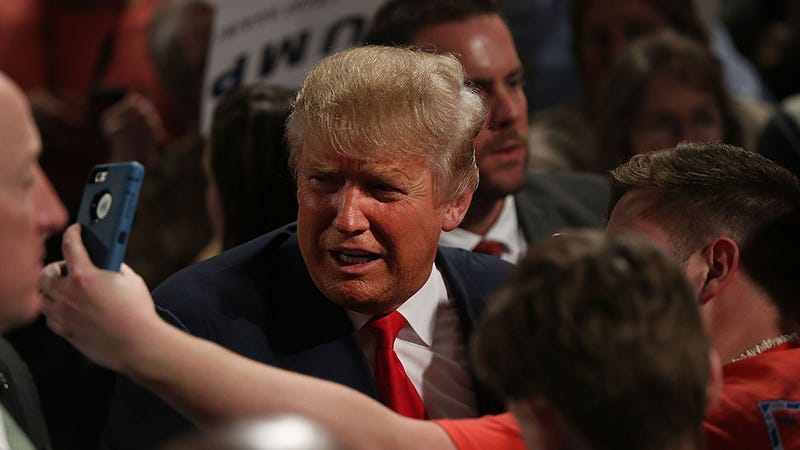 As the popular polls tighten between Donald Trump and Hillary Clinton, it's been noticeable that the orange one hasn't had one of his regularly scheduled Twitter meltdowns recently. According to the New York Times, that's because he has relented to allowing staff final approval over his 140 character dispatches.
The Times deployed four reporters to cover the last stretch of the Trump's modestly-oiled campaign machine. What they found was a more focused operation that's determined to stay on message because, hey, why not try it out for once?
It seems that the new protocol is to let him say what he wants out loud and then give it a little tweak:
On Thursday, as his plane idled on the tarmac in Miami, Mr. Trump spotted Air Force One outside his window. As he glowered at the larger plane, he told Ms. Hicks, his spokeswoman, to jot down a proposed tweet about President Obama, who was campaigning nearby for Mrs. Clinton.

"Why is he campaigning instead of creating jobs and fixing Obamacare?" Mr. Trump said. "Get back to work." After some light editing — Ms. Hicks added "for the American people" at the end — she published it.
You have to love that little aside, "as he glowered at the larger plane." It's the kind of flourish that might have once prompted the unchastened Trump to Tweet, "My planes are the biggest. Nobody reads the lying Times anyway."