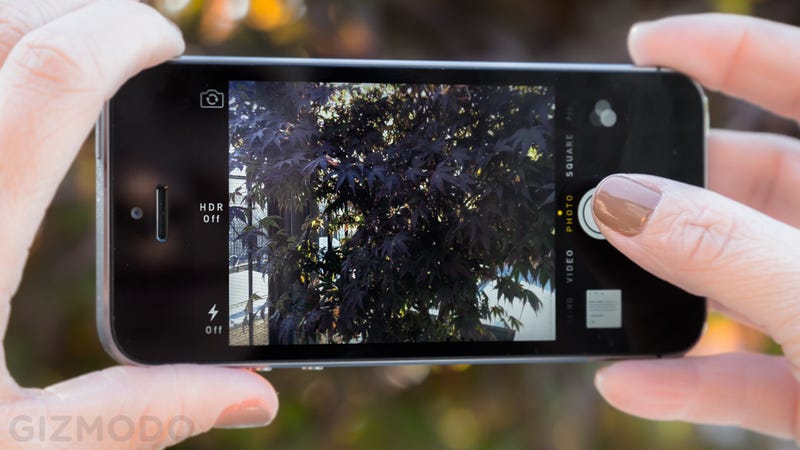 We spent the morning and afternoon testing out the redesigned iPhone 5S camera to get a sense of how it compares to its predecessor, as well as to the cameras on its biggest competitors. Without a doubt, it's a solid shooter that incorporates some improvements, but mostly, we're just damned impressed at how far smartphone cameras have come across the board.
Last year when we tested the iPhone 5 camera (the same one found in the iPhone 5C) it was immediately clear that it was serious upgrade over the iPhone 4S. At the time, it took the best photos of any smartphone you would actually buy. (Nokia's excellent 41-megapixel 808 PureView camera was better, but it wasn't a serious product because it ran the now-defunct Symbian OS). Since then, it's been eclipsed by a number of smartphones that feature not just great lenses, but innovative features that help mitigate the problems inherent in shooting on the go.
The HTC One and Nokia Lumia 1020 in particular are excellent. The former's UltraPixel camera opted for a 4MP camera with extra-large photodiodes, instead of the 8-12MP standard. And the results were great. Nokia, on the other hand, went the opposite route, employing sophisticated image processing on the 1020's 41-megapixel images to assemble better—and more zoomable—images.