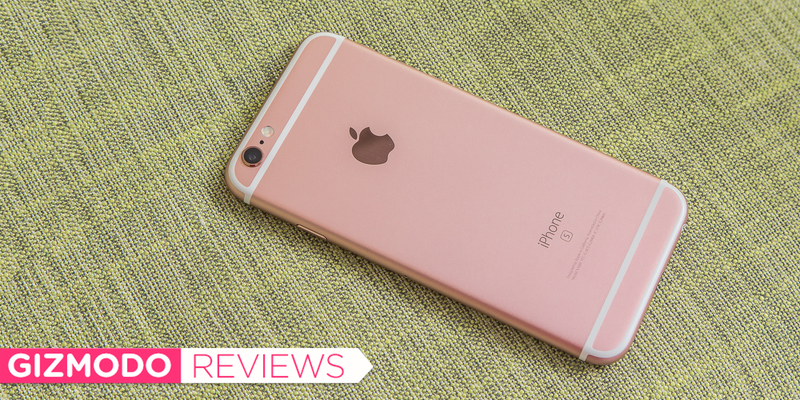 Let's be clear on at least one thing: the iPhone 6s is a good phone. A great phone even, and no shit, it's the best iPhone yet. But if you're upgrading from—or have ever spent 30 seconds with—an iPhone 6, it's business as usual...until you get to 3D Touch.
The newfangled touch-sensitive display is obviously the iPhone 6s' marquee feature. But with no visual design changes and just a few hardware nicks and tucks, is that feature alone enough to warrant a new iPhone?
Design
Most obviously, the design is identical to the iPhone 6. It's got the same rounded edges, same rounded corners, the same buttons, all in the same place. I even took the case off my old iPhone 6, and it snaps right on the new 6s. In fact, the only way I could tell my new and old phones apart is the slight increase in weight, probably thanks to the new 3D Touch screen and fancy Taptic Engine force-feedback. Granted, it's not enough to be annoying because we're talking about a measly 15 grams here. But yes, the 6s is a bit more hefty.
You won't notice it, but there is one difference with the case. It's now made of the same 7000-series aluminum alloy used in the Apple Watch Sport. That should make the phone stronger, which I'm sure is in no way related to those bendy iPhone 6es.
None of this is bad, it's just not terribly exciting. Last year's iPhone 6's design was unobtrusively excellent, something the 6s continues. Amid a field of Android flagships that are screaming for attention with leather backs or two screens, the iPhone continues to be elegantly fine.