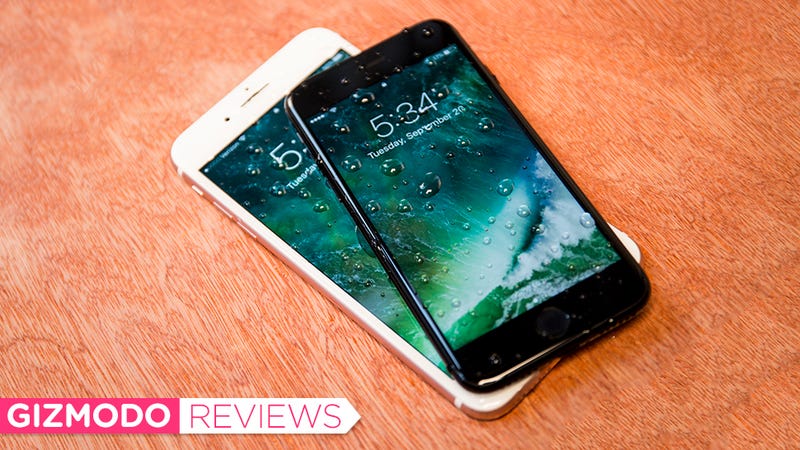 At a glance, the iPhone 7 and iPhone 7 Plus might be confused for their predecessors, the 6s and 6s Plus. It's deceptive. The iPhone 7 is perhaps the most drastic revision of the phone since it was first released nearly a decade ago. It's not just the missing headphone jack. There are several other big ideas, including a new dual camera system (on the 7 Plus), a new touch sensor home button, and mercifully, newly added water resistance. These are substantial changes, and they hint at what we can expect from the future of Apple phones.

After using the new devices for a week, what's most remarkable is that Apple managed to change things up without completely ruining the iPhone's trademark polish. In fact, let's get it out of the way right now: The new iPhones are good.
Those hints at the future start with the new jet black finish option. I can't help but think the jet black finish is something we'll see more of in next year's iPhone. If you squint hard enough, you can almost see the all-glass OLED design Apple is reportedly planning for the iPhone 8 (or whatever it'll be called). It's there in the invisible antenna lines and seamless transition between screen and case.