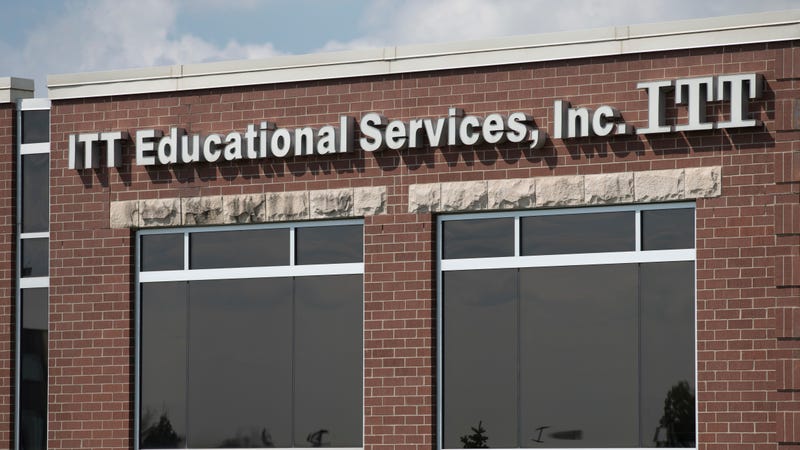 ITT Technical Institute closed all of its campuses last year, after the Department of Education blocked it from enrolling students on federal aid as part of their crackdown on the for-profit education company. Now, we finally have a sense of how much the ITT Tech's closure will cost taxpayers.
New bankruptcy court documents filed by the Department of Education last week show the rising cost of ITT Tech's downfall in greater detail than ever before. The documents explain how the Department of Education typically discharges, or forgives, federal student loans if the borrower did not complete their program of study because of a school's closure. The Education Department says it has granted more than $141 million to date in "closed-school discharges" of debt to former ITT Tech students who were attending ITT Tech when it abruptly shut down.
But the true cost of "closed-school discharges" is expected to rise to more than three times that amount in the long run. According to court documents, the Department of Education is continuing to process debt relief claims by former ITT Tech students and "estimates that the total amount of closed-school discharges for former ITT students will reach $460,996,660."
The Education Department previously required ITT Tech to hold $94 million in order to pay for loan forgiveness in the event that the school collapsed. But that appears to be well-below the estimated cost of loan forgiveness, so taxpayers will be on the hook for the remaining costs.