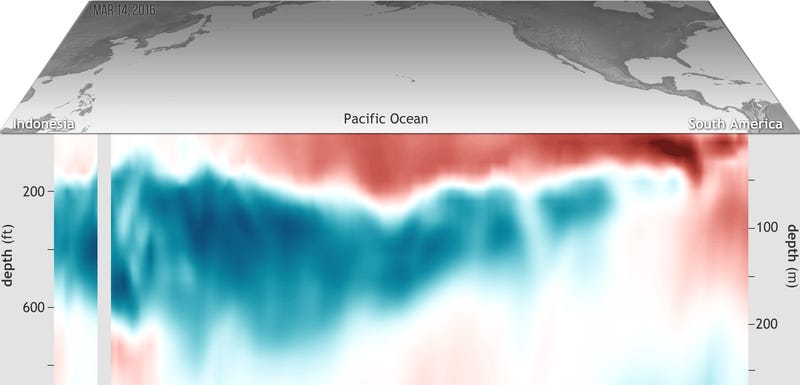 Move over, El Niño. You may be the strongest such climate pattern humans have ever recorded, and you may have given California crabs this week, but the National Oceanic and Atmospheric Administration can see right through you, and you're losing ground.

That's right: the El Niño phenomenon that fueled endless weird weather, hot months, and Chris Farley jokes this past year is on the downswing. And if the latest NOAA data is any indicator, La Niña is liquored up and ready to rage. The Hot Blob that's been cooling its heels over the Pacific for the past year—a constant reminder that we're in the steamy clutches of a monster El Niño—is now being undercut by a deeper pool of colder water.
Cold Blob has been migrating eastward for the past few months, indicating that the La Niña phase of the ENSO climate pattern may develop by the end of summer.