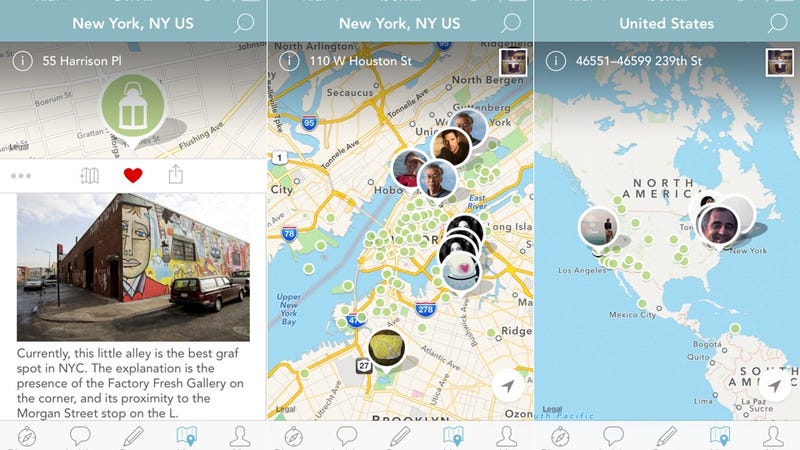 Flickr and Hunch co-founder Caterina Fake has been building her location-based exploration service Findery for years, with access only available to a select group of testers. Today,it goes live to the world.
There are already slews of apps that use your location to tell you more about what's going on around you, so why would you need another? The biggest difference between Findery and service like Yelp or Foursquare, according to Fake, is that it's all about stories. So while other apps will help you find the best nearby Mexican joint, and what kind of taco you should order there, Findery will give you a deeper story, say, about what the building us to be.
The service, which was called Pinwheel when Mat Honan gushed about it two years ago on this blog, has been operating in an extended beta with "thousands and thousands and thousands and thousands..." of users who have been building out a foundation of content so that when the broader public wanders in, they've got something to see.