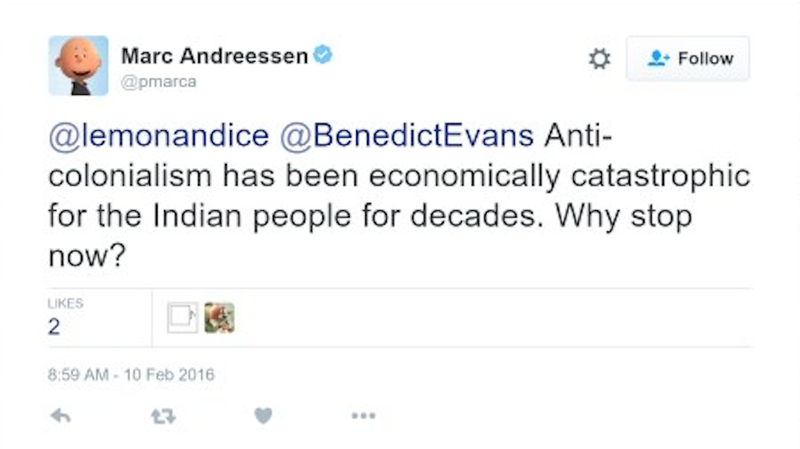 Facebook board director, venture capitalist, and proof-of-concept egg/human hybrid Marc Andreessen has carried out a most impressive feat—a tweet so bad he simultaneously destroyed Facebook's party line about its Free Basics program and implied that India would be better off still ruled by England.
Look at this:
Anti-colonialism has been economically catastrophic for the Indian people for decades. Why stop now?
The now-deleted tweet was a response to someone comparing Free Basics to colonialism. Free Basics is Facebook's "free internet for everyone!" program, which was banned in India because it violates net neutrality. Andreessen, like Mark Zuckerberg, does not want India to ban Free Basics.