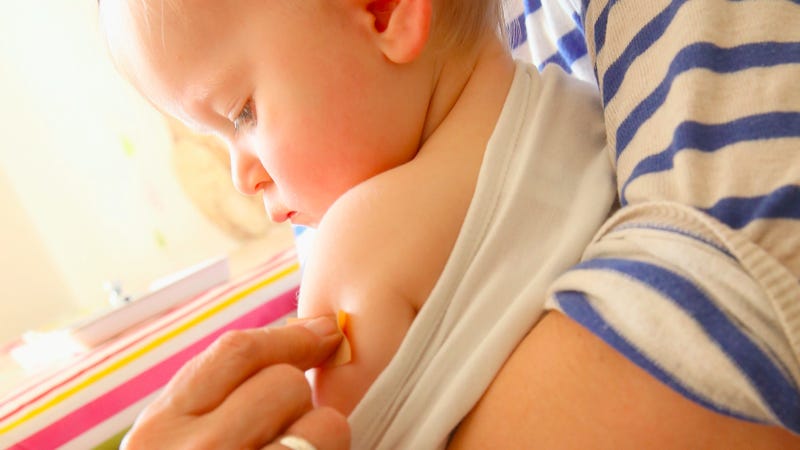 Endemic measles has officially been wiped out in the Americas. That means the only outbreaks that happen are those imported from abroad. It's the first region in the world to achieve this certification, but the battle against measles is far from over. We're looking at you, anti-vaxxers.

The historic announcement was made yesterday at a meeting held by the Pan American Health Organization (PAHO), a division of the World Health Organization (WHO). The Western Hemisphere's last case of endemic measles happened back in 2002, but it took the PAHO 14 years to declare the Region of the Americas completely free of the disease. That's mostly due to poor communication between departments, the large number of unvaccinated migrants, and civil strife.
"This is a historic day for our region and indeed the world," PAHO/WHO Director Carissa Etienne said in a statement. "It is proof of the remarkable success that can be achieved when countries work together in solidarity towards a common goal. It is the result of a commitment made more than two decades ago, in 1994, when the countries of the Americas pledged to end measles circulation by the turn of the 21st century."
This historic milestone took a lot of work and coordination, including strong political commitments from member states and mass vaccination campaigns against measles, mumps, and rubella throughout the Americas. Measles is now the fifth vaccine-preventable disease to be wiped out from the Americas, joining smallpox, polio, rubella, and congenital rubella syndrome.
Prior to the introduction of mass vaccinations in 1980, measles caused nearly 2.6 million annual deaths worldwide. These days, about 96,000 people die each year from the highly contagious disease. Measles is transmitted by airborne droplets or by direct contact with bodily secretions, and symptoms include high fever, a body rash, stuffy nose, and reddened eyes. Children are particularly vulnerable.