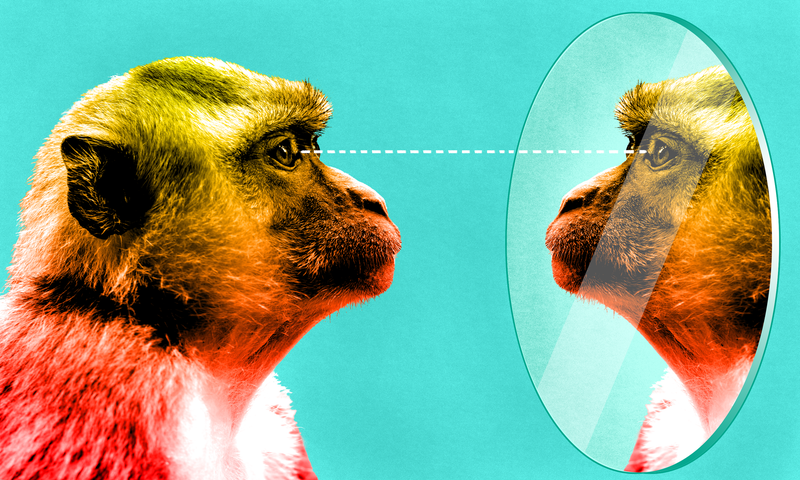 The ability to look into a mirror and recognize oneself is a cognitive skill we all take for granted, but very few animals outside of humans are able to do it. New research shows that monkeys can be trained to pass the so-called "mirror test," suggesting that more species may be self-aware than previously thought. It's a fascinating result, but one that shows how far we are from being able to accurately gauge consciousness in another animal.
In a new study published in Proceedings of the National Academy of Sciences, a research team from the Institute of Neuroscience at the Chinese Academy of Sciences claims that, with the right training, it's possible to get rhesus monkeys to suddenly recognize themselves in a mirror—an ability that's normally absent in this species.
This suggests that monkeys possess a certain degree of bodily self-awareness, even though they lack the innate ability to spontaneously recognize themselves in a reflection. The new research also points to the inadequacy of the classic mirror test as a measure of self-awareness in certain species, and that self-awareness may be more common in animals than previously assumed.