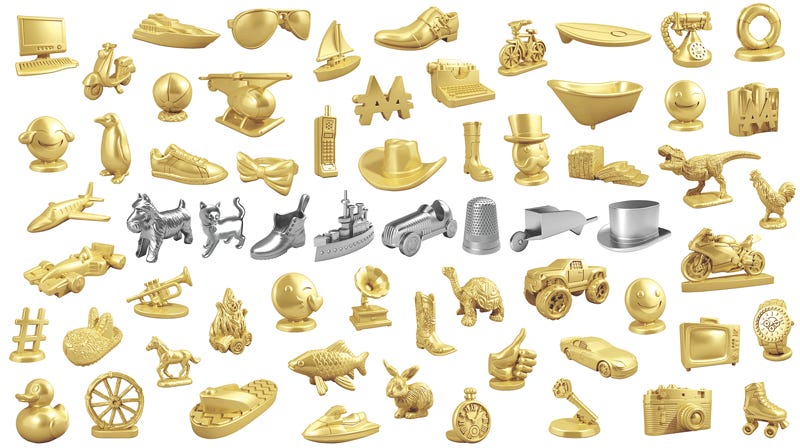 On Thursday, Hasbro announced that the humble thimble, Monopoly's least beloved game piece, would be getting the boot from "an upcoming version of the game." Cynically, the toy company framed the eviction as a simple reflection of the people's will, the result of a recent online contest to modernize the board game.

"The Thimble [sic] token will not 'Pass GO' in the next generation of the Monopoly game," Hasbro told Fortune in a statement. "The lucky Thimble has lost its 'shine' with today's fans and will be retired from the game."
Soon, the thimble will be replaced by one of more than 50 potential new pieces, including the hashtag and the "Mr. Monopoly emoji." This, of course, is fuckin' bogus.
Throughout its 100 plus years of history, Monopoly has periodically been tweaked by its owners, but the core tokens remained the same from the 1940s until 2000. Since then, change has rapidly accelerated—with disturbing results.