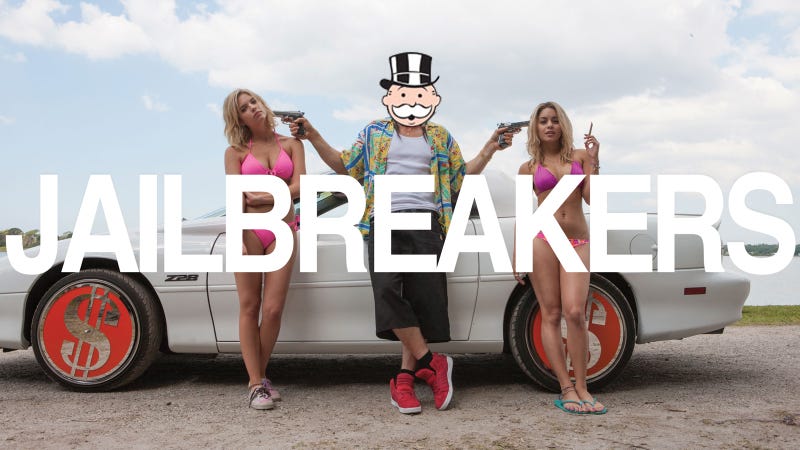 Say goodbye to one of the few remaining cornerstones of childhood. The Monopoly board as we know it is being supplemented with a new version Hasbro believes will appeal more to today's swaggy youth. Time to welcome in the new age of chaos—because Monopoly Empire is about to be coming to you totally jail-free.
Update #1 - 6:00PM: Despite the Wall Street Journal clearly stating that "there is no longer a 'jail'" in the Monopoly Empire game, The Atlantic Wire is now reporting that there are, in fact, still jail spaces. We've reached out to Hasbro for comment ourselves, and we'll update again once we've received a statement.
Update #2 - 6:13PM: Hasbro has gotten back to us with the following:
The Monopoly Empire game has a different game play where players buy and sell brands, rather than real estate but there are still the traditional 'go to jail' spaces on the board.

They have NOT been removed from the game or any Monopoly games.
While this doesn't change the fact that this new, 30-minute game is only further coddling an already spoiled generation, it seems like, at least for now, we can rest easy with our jails firmly in tact.
Just to be clear: You'll still be able to buy the old version of Monopoly, for now, the one with consequences. But this latest iteration will be a jail-less dystopia.
We should've seen it coming, as far back as when Hasbro forced Americans to sentence one cherished token to an untimely death. Our noble iron never stood a chance.