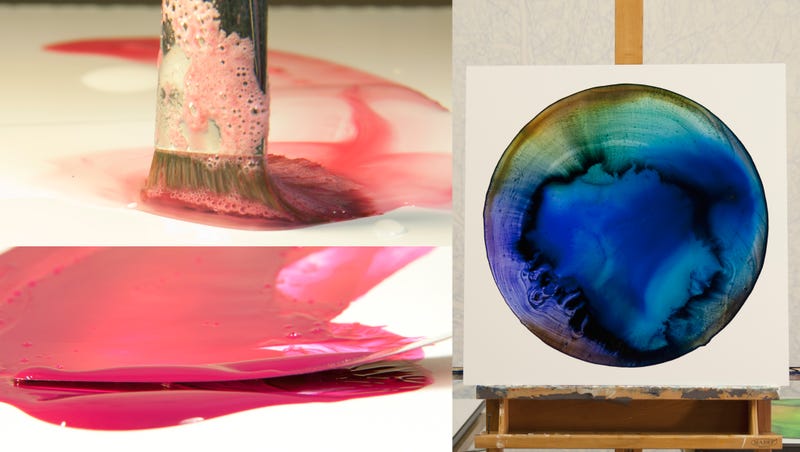 You're in the homestretch. The weekend, my friends, is at hand. But before you disembark, check out some of our favorite finds from the worlds of art, architecture, and design over the past week. It's plenty to tide you over before you hit happy hour.
---
Nature in all its unspoiled glory has played muse to many artists through the years, but the ever-increasing ways we've sullied the earth have, themselves, offered new inspiration for eco-conscious creative types.John Sabraw, an artist and professor at Ohio University, was checking out some abandoned coal mines in…
---
A well-shot portrait is an amazing thing: it can reveal hidden depths of personality and convey layers upon layers of emotional complexity. This video tries to get to the bottom of what makes the perfect portrait photograph.
---
Toys are supposed to serve as an escape for real life, worries and limitations don't exist when you're just playing around. But artist Santlovimagined a harsher reality for toys, one where they live lives just as boring as ours. In these prints, Santlov puts your typical toys and action figures in mundane situations…
---
We Americans tend to conceptualize "old" in very recent terms—which explains our collective fascination with ruin porn. If the decay of European cities receives less attention, it's just because it's much more ubiquitous. French photographer and self-described "urban explorer"Thomas Jorion has made a career out of…
---
The best music and art festival of 2013 isn't happening in a park or on a boat. It's taking place on a moving train. Profiled in Wired's forthcoming Design Issue, artist Doug Aitken is packing a slew of artists and bands onto a train, crossing from New York to San Francisco over the course of ten days in September.…
---