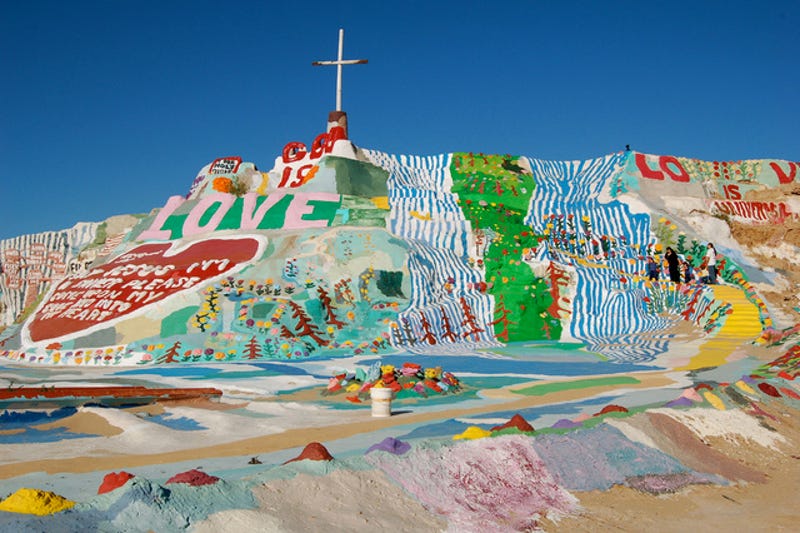 After a week of snow melts into disgusting slush, you could say that things are very much the opposite of beautiful in New York this Friday evening. But you don't have to look outside to get your fix of good lookin' things. We've got plenty to sate your appetite right here, from the worlds of art, design, architecture, and more.
---
Every two years, the world takes part in a figurative dance that's been decades in the making. First, it's the iconic passing of the torch. Then, an epic, national-pride-filled opening ceremony. And, finally, it's the moment we've all been waiting for. The holiest and most timeless of Olympic traditions: It's time to mock the mascots.
---
I don't know if it's the The Verve's Bitter Sweet Symphony or the slow twisting motion of the quadcopter's descent, but I really love this first scene from Viktor Mirzoyan's aerial video over a beige Washington D.C.
---
The Great Plains of the United States. Some of the most breathtaking landscapes on Earth happen over this vast land. Often, their beauty is on their skies, as these territories are the stage of some of the the most incredible thunderstorms and supercells in the world.
---
Back in 1963, a Czech sci-fi film called Ikarie XB-1 told an epic story—set 200 years in the future—of an eponymous spaceship that went in search of a mysterious, unknown planet. This month, the fateful spacecraft has been recreated on the top floor of NYC'sNew Museum.