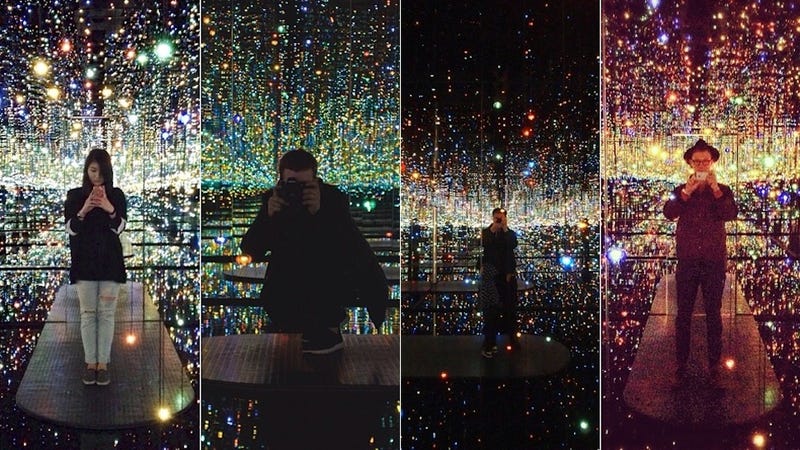 Oh, my. Our most beautiful items this week really run the gamut. From stadiums shaped like vagianas, to crazy digital fabrication, to a beautiful futuristic speedboats, we're really going for it this time around. Enjoy some of our favorite posts from the worlds of art, architecture, and design in the past week:
---
This is the Ferrari Arno XI Racing Hydroplane and is, without a doubt, the most beautiful speedboat ever made. Its 1953 Flash Gordon design still feels beautiful today. It's not only a design masterpieces. It's an incredible machine too.
---
Fine art landscape and adventure photographer Scott Rinckenberger took this awesome one-in-a-million photo during a long trip from Seattle to the Mexican border: a perfectly lit and exposed image in which a meteor entered the atmosphere just in time for the shot. Here's his take on it.
---
Sure, CGI is responsible for making us all visually cynical. But it's also enabled projects like this one: a weird—and weirdly poetic—ode to the Pontiac by digital artist Chris LaBrooy.
---
In what's being called the next Rain Room for New York, eccentric Japanese artist Yayoi Kusama is showing off her newest installations at David Zwirner gallery. Called Infinity Mirrored Room – The Souls of Millions of Light Years Away and Love Is Calling, expect these to be the must-visit installations this fall!
---
Holy wow this is impressive. Artist Anders Ramsell animated Blade Runner by painting 12,597 different water color paintings and stringing them together into beautifully fluid sequences. It's incredible, you feel like you're watching Blade Runner, you get to hear Harrison Ford and follow the story but you're seeing it like never before—in moving art.
---
At first glance, it's easy to mistake this clapboard box in the middle of Joshua Tree for a mirage or digital illusion. Artist Philip K. Smith III added mirrored panels to the shack's exterior, making Lucid Stead seem to hover in the landscape like a processing glitch.
---
This week, the internet's collective chortlingat a particularly yonic stadium for Qatar's World Cup may have actually doomed the project to abandonment. But it's hardly the first—or most overt—anatomical architecture in recent years. In fact, it's just the latest in a centuries-spanning tradition.