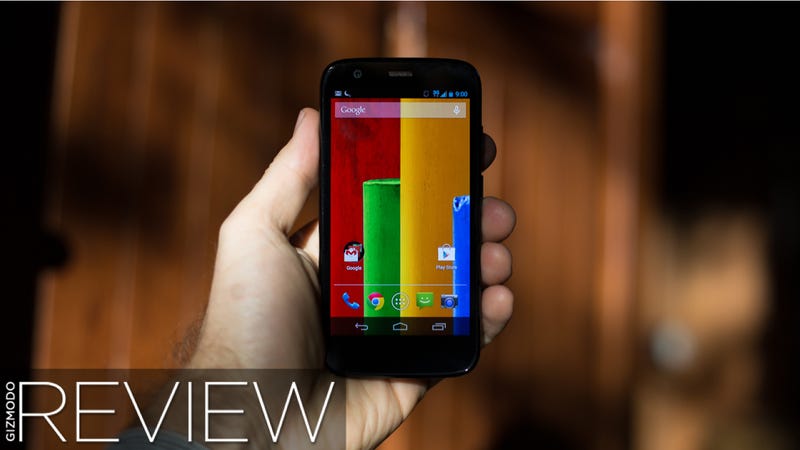 Cheap smartphones—we mean really cheap, off-contract smartphones—are terrible. They're tormented by horrid, pixilated screens, they're slower than your grandma, and they feel like they're held together by Scotch tape. The $180 (off-contract!) Moto G is none of those things. It definitely has significant shortcomings, but put simply, you can't get a better cheap phone.
What Is It?
It's a 4.5-inch smartphone that runs Android 4.3 (with a promised upgrade to 4.4 KitKat in the near future). It has Qualcomm's quad-core Snapdragon 400 processor clocked at 1.2GHz, and 1 GB of RAM, buuuut there's no lightning-quick LTE goodness for you.
It's $180 for the 8GB version and $200 for the 16GB version (we advise you to spend that extra $20). That's the unlocked, unsubsidized price. It's aimed primarily at the developing world, but available here in the US. Make no mistake, those who are hoping that it's somehow a magically cheaper Moto X will be sorely disappointed.