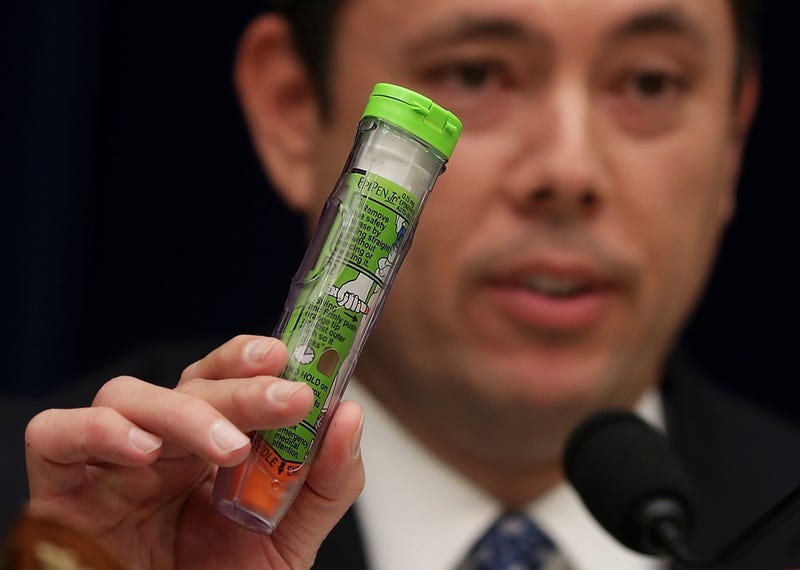 Last week, the drug company Mylan issued a recall in seven countries for the EpiPen. The initial recall of the emergency allergy product didn't include the US, but Mylan issued a new recall last night which not only includes EpiPens sold in the US, but also involves the children's version, known as EpiPen Jr.
The EpiPens affected by the new recall were distributed between December 2015 and July 2016, but Mylan has not yet made clear precisely how many EpiPens are affected. Mylan's new generic EpiPen is not part of the voluntary recall and has been deemed a suitable replacement for the potentially defective product.
Last week's recall of EpiPens in countries like Norway, Denmark, Japan, and Australia was a direct response to complaints from two consumers whose EpiPens failed to work during their allergic reactions. Thankfully, both were able to receive medical attention and survived.
"The expanded voluntary recall is being initiated in the U.S. and also will extend to additional markets in Europe, Asia, North and South America," Mylan said in a statement. Curiously, Mylan hasn't yet said which "additional markets" will be included yet.

Patients are being directed to Mylan.com/EpiPenRecall for replacement instructions, and the company is encouraging patients to keep their EpiPens handy even if they can't immediately get a replacement.
Mylan's business practices came under intense scrutiny last year after consumers started to notice that the price of the EpiPen was rising at a rapid rate. After Mylan bought the product in 2007 the drug company raised prices almost 600 percent over the course of the next decade. Ironically, Mylan defended the actions by insisting that quality control was one of many reasons for the price hikes.
Mylan CEO Heather Bresch was even called to testify in front of Congress last year, though she lied about things like how much the company was making on the product. There were no repercussions for her lies, though the company had to repay $465 million to the US government for scamming Medicare and Medicaid. The company was not forced to admit any wrongdoing in that case.