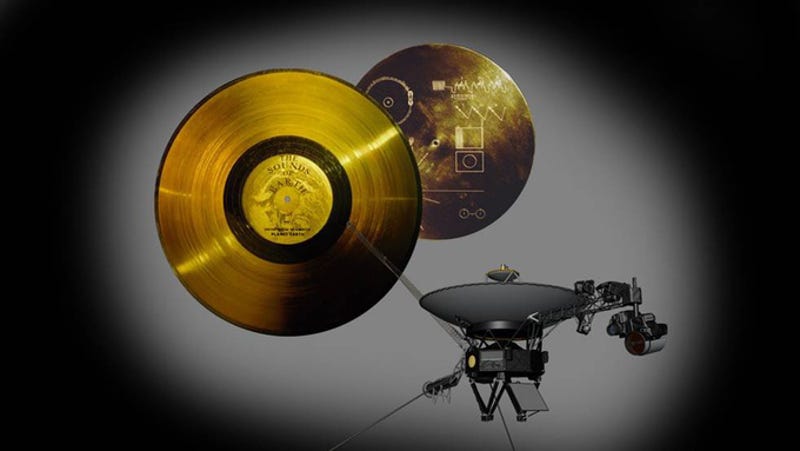 Launched in the late 1970s, the two Voyager space probes were equipped with a golden record containing sounds and images of life on Earth. Intended for alien consumption, this record has never been made available to the public in its intended form. An exciting new Kickstarter is now seeking to overcome this egregious oversight.
This new crowdfunding campaign is the brainchild of Boing Boing editor David Pescovitz, who's hoping to raise $198,000 by October 20, 2016. If successful, his team will reissue the Voyager Golden Record as a three-LP box set. Ideally, Pescovitz would like to distribute the records next year in time for the 40th anniversary of the Voyager launches.
With the help of Carl Sagan, NASA developed this iconic record to provide an auditory and visual snapshot of life on Earth for any alien intelligence who might have the fortune of intercepting one of the two Voyager probes. Currently, Voyager 1 and Voyager 2 are in the outer reaches of the solar system, venturing ever closer to interstellar space.