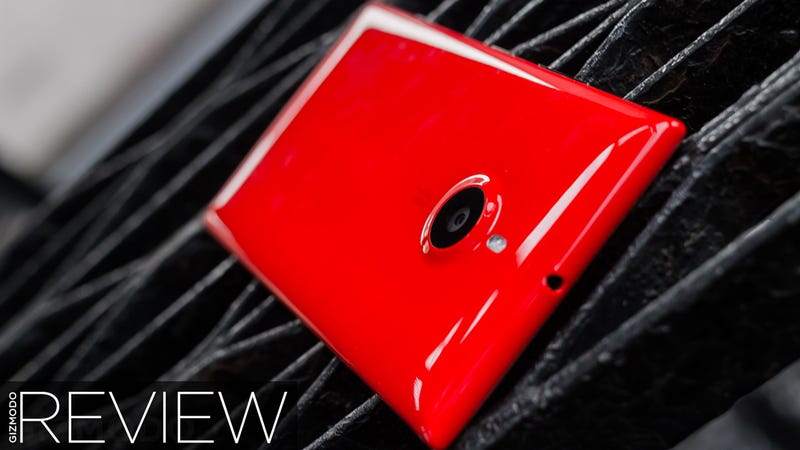 Is a device with a 6-inch display even a smartphone anymore? The Lumia 1520 is so comically large that doing ordinary smartphone things with it feels like you're making a joke. At its best, the 1520 is a funny party trick. At its worst, it's absurd.
What Is It?
A Windows Phone with a 6-inch display. The standard price for the 16GB model is $200 with a two-year AT&T contract.
Why Does It Matter?
As phones have crept their way bigger and bigger, it's become clear that some people like their phones REALLY big. Microsoft, meanwhile, has found a lackluster response to its Windows Phone product despite major recent software strides. Perhaps, the logic seems to go, all those live tiles needed was a little room to roam.
Design
The Lumia 1520 is large. Noticeably so, even by the standards of big boys like the 5.7-inch Samsung Galaxy Note 3. It's a 6-inch diagonal slab of glossy polycarbonate that's just a tad smaller than a cocktail menu or a small tablet like the Nexus 7. It's got rounded sides and sharp corners. It's got a big, beautiful 1920 x 1080 LCD. The trio of standard Windows Phone buttons on the side of the handset are a tad more flush than usual and hard to get used to.