I love the whole concept of NORAD's Santa Tracker, and now they've got apps!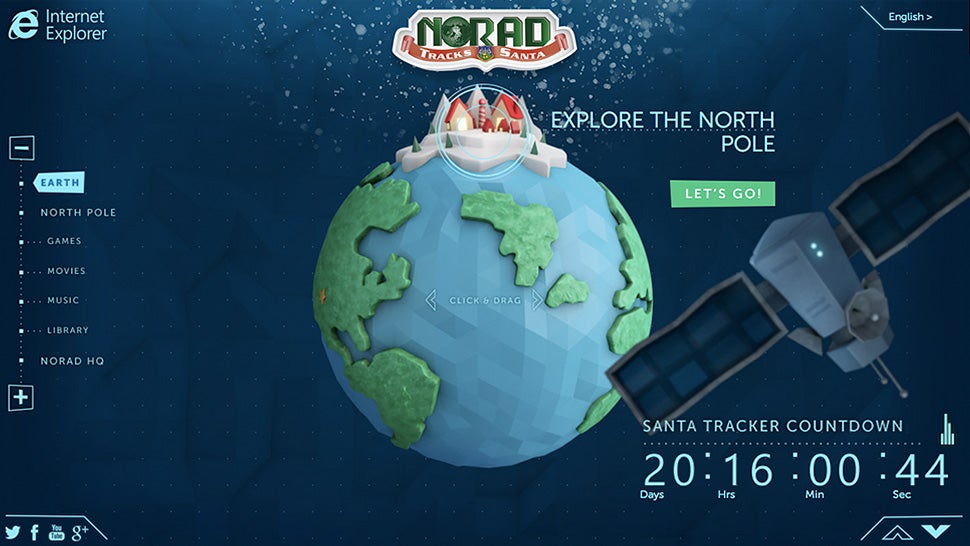 S
The holidays are all about traditions, and once again NORAD is back with an updated version of its Santa tracker, letting kids keep tabs on Saint Nick as the 25th creeps closer and closer. In addition to updated apps for iOS, Android, and Windows Phone devices, the NORAD Tracks Santa website has also been spiffied up with a new design that makes it a little easier to use on touch-friendly devices.
And since there's not going to be much activity for at least a few more weeks, the new Santa tracking site includes games, videos, and even a playlist of Christmas tunes to keep your kids occupied for at least a few minutes while you attempt to get some shopping/baking/gift wrapping done. [NORAD Tracks Santa via Engadget]
Submitted discussions can be approved by the author or users followed by this blog.