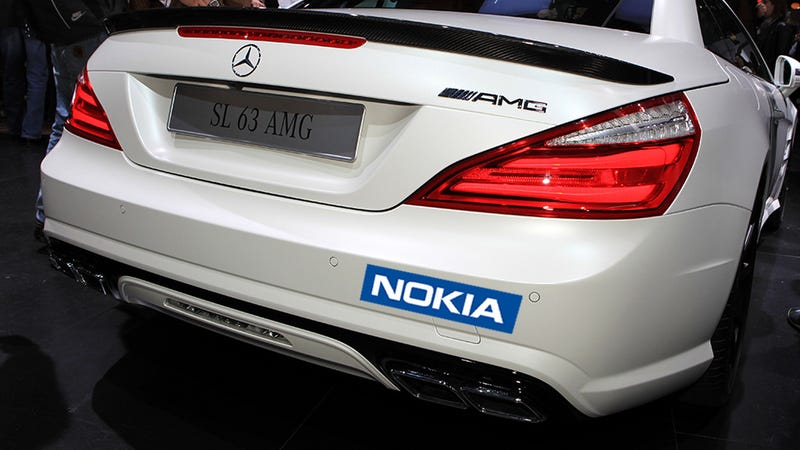 Self-driving cars stand to be the next piece of technology that shakes the foundations of modern life. It's not hard to see why—it's basically science fiction come to life. Since it seems like everybody wants to be involved, news that Mercedes and Nokia were teaming up didn't come as a huge surprise.
The German automaker and Finnish technology company announced plans to work together on building a 3D smart maps for autonomous cars. The system will connect to Nokia's cloud-based location services unit, HERE, which enables personalized features for different drivers and will eventually serve as the foundation for autonomous driving. This is no easy upgrade for HERE, which will soon have to understand "the very exact precision of lane width, road sign locations and other road network" to make the cars autonomous.
It's worth noting that Mercedes has already added smart technology like proximity sensors that can respond the these kinds of cues. It's worth noting that Nokia's maps division is one of only three left after the company sold its mobile phone division to Microsoft last week. So it seems fair to assume that the company is betting heavily on this new partnership to work.