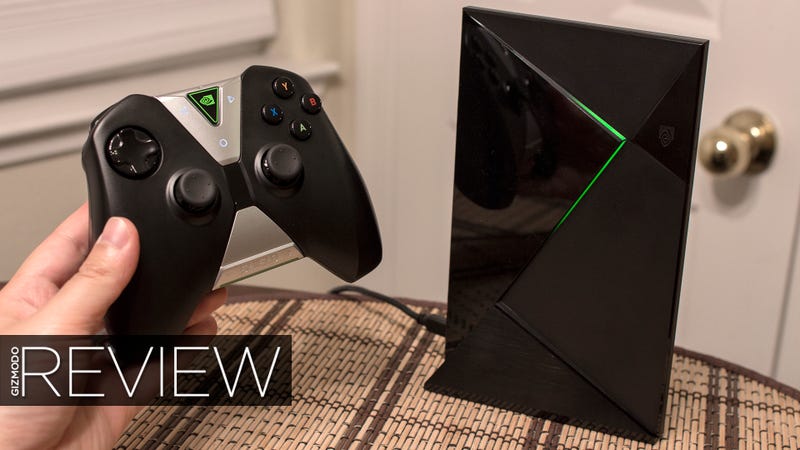 I want you to buy the Nvidia Shield, because I'm a selfish prick. If you buy the Nvidia Shield, perhaps developers will actually make games for it—and then I could buy one too.
Why would you buy the Nvidia Shield? Well, it's the most powerful set-top-box ever made: an Android TV box with a Tegra X1 chip that can play games as demanding as Crysis. The price? Just $200.
If you're the right person, I think you'll get a real kick out of it.
What Is It?
A sleek, angular, Batmobile-black set-top box running Android TV—aka the version of Android for televisions that we completely, utterly panned for being a sad sack of broken promises when it shipped last November. At least this time, Android TV has some goodies on top. For $200, the Shield comes with a premium Xbox-style gamepad, Netflix 4K movies, and the ability to stream games from Nvidia's Grid servers or your own GeForce-equipped gaming PC.