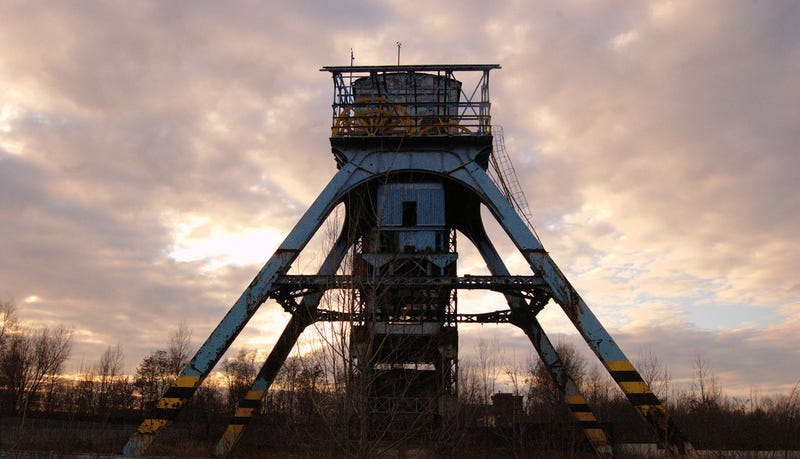 In a symbolic kick in the pants to the coal industry, the Obama administration will announce today that it's freezing new coal mining leases on public lands, the New York Times reports. It's the latest in a series of strategic moves by the president to wean America off fossil fuels, something that leaders of 195 countries agree needs to happen as soon as possible.
Obama foreshadowed the announcement in his recent State of the Union address, saying "I'm going to push to change the way we manage our oil and coal resources so that they better reflect the costs they impose on taxpayers and our planet." It's no secret that the coal industry has enjoyed low leasing rates on federal land for many years, which has helped it keep a competitive advantage over cleaner energy sources.
Tackling climate change is a cornerstone of the president's last two years in office. Over the summer, Obama used executive authority to push a Clean Power Plan, which mandates that all states cut power plant carbon emissions by a third by 2030. A few weeks later, the president made a historic trip to the Arctic to raise awareness of how climate change is already impacting communities (and to play around with his shiny new selfie stick). In November, Obama ended a seven-year long debate by rejecting the Keystone XL pipeline, which would have carried 800,000 barrels of oil a day from the Canadian tar sands to the Gulf Coast.
Finally, in December, the president pushed hard to strike a deal at the Paris climate conference. That agreement wasn't perfect, and it won't stop us from sailing past a dangerous 2-degrees Celsius warming target in a few decades. But it does send a strong signal that the world is dedicated to transitioning off fossil fuels by the end of the century—hopefully, much sooner.