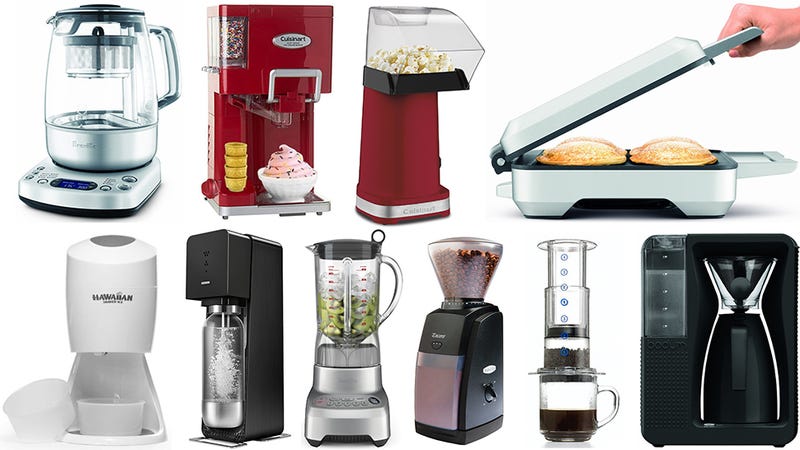 In case you haven't noticed, we love gadgets around here. In fact, our list of our favorite kitchen gear quickly became far too long for a single article, so we're splitting it in half. We present to you our favorite Kitchen Gadgets, and stay tuned in the near future for our favorite Cooking Gear. As always, we can't wait for you to post links to your own favorites in the comments section.
This content is brought to you by the Commerce Team, the same group of writers and product enthusiasts that put together your daily daily roundups: Gizmodo Deals, Kotaku Deals, and Lifehacker Deals. We work independently of Gizmodo Editorial Staff to bring you the best deals and tell you about our own favorite products. - Shane Roberts, Senior Commerce Editor
---
My roller derby friends tell me I really need a Vitamix, but at $550 I just can't see it. Don't run out and replace the blender you have if it's working for you, but in our opinion your next blender should be this Breville. It's got stellar reviews across the board and looks like the lovechild of a Pyrex measuring cup and a MacBook Pro.
---
Coffee
We'll drop some quick links to our coffee gear of choice, but we really recommend checking out our whole post dedicated to Our Favorite Coffee Gear.