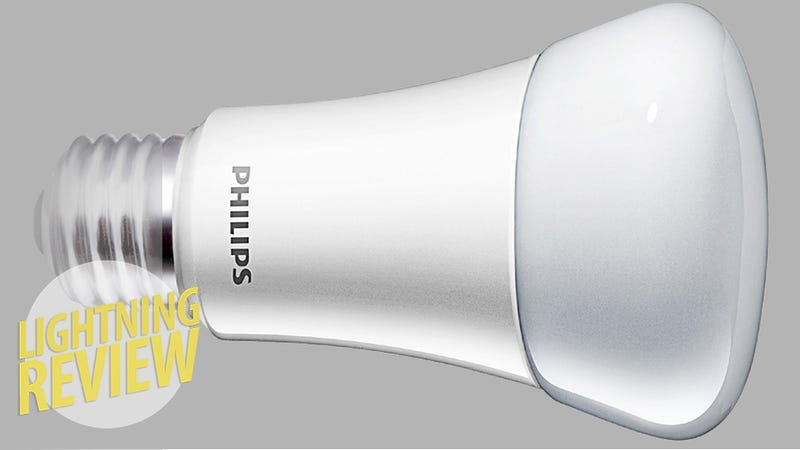 If it glows like, works like, and even dims like an incandescent, it must be an incandescent bulb, right? Wrong. The 8W Philips EnduraLED only draws a fifth of the power to produce the same warm illumination as the filament bulbs you've already got.
What Is It?
The light bulb that just eliminated your last excuse to keep using incandescents—the cost of LEDs.
Who's It For?
People that want 40W of light for 8W of electricity.
Design
It looks nearly identical to Philips' Hue bulbs, with a majority of the bulb body taken up by the electronics with a little illuminating mushroom cap on top. It uses a standard A19 bulb base so it should fit in all of your overhead lights with minimal issue.