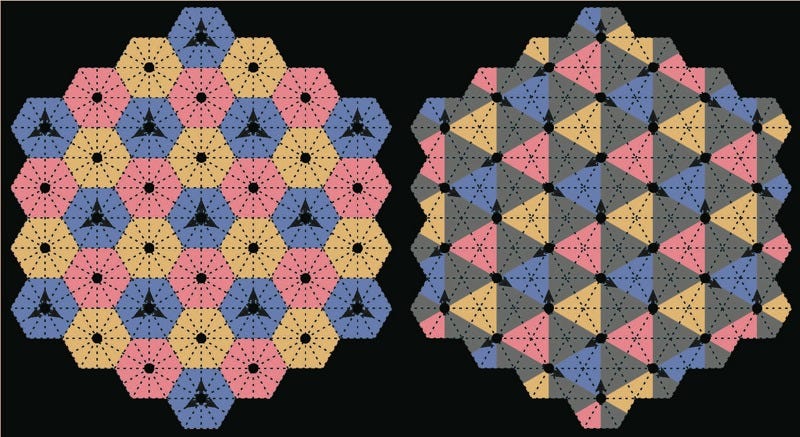 The very definition of a crystal relies on the notion of symmetry: the atoms line up in highly ordered, repeating honeycomb patterns, and that symmetry should be evident whichever way you look at it. Now physicists have stumbled upon a new type of crystal inspired by the orbits of satellites.
As described in a new paper in Physical Review Letters, rather than exhibiting symmetry in the structure — the way its atoms are arranged — this new type of crystal's symmetry lies in how its particles move. In fact, you probably wouldn't notice the symmetry at all in a still image of the crystal. Only if you made a movie that captured all that atomic motion over time would the hidden "choreography" finally reveal itself.
Latham Boyle, a theoretical physicist at the Perimeter Institute of Theoretical Physics in Waterloo, Ontario, stumbled upon this strange class of objects while pondering a very different problem: how to enhance the capabilities of a future space-based gravitational wave detector — a possible heir to the recently launched LISA Pathfinder. LISA is comprised of three satellites trailing the Earth as it orbits the sun, bouncing laser beams back and forth to each other in a triangular formation. A passing gravitational wave would disrupt that constant communication, and the disruption would be picked up by highly sensitive detectors.