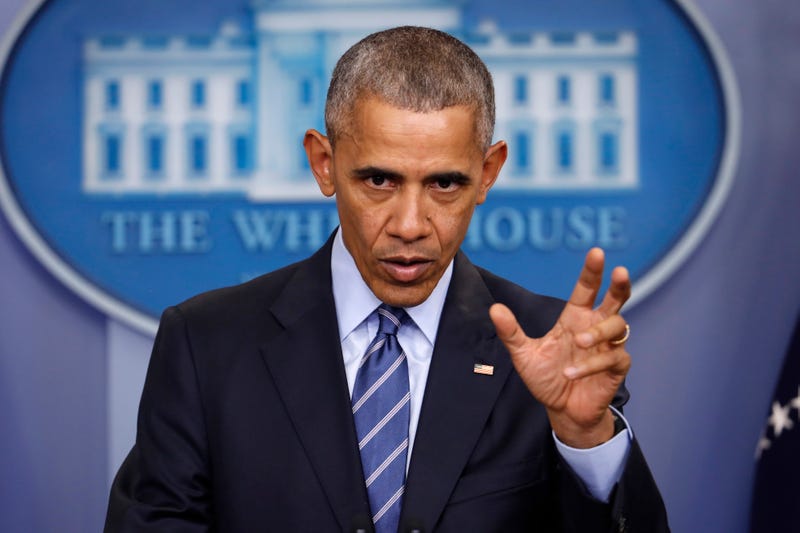 President Obama just wrapped up a much anticipated press conference, where he mostly answered questions about Russia hacking the election. Did the commander-in-chief announce a superheroic effort to bring Putin to justice and find a way to re-do the election? Nah. But he did blame the media for being gossipy sensationalists.
Obama very clearly said that he believes the intelligence that suggests Russia hacked into the DNC. He also mentioned the role of "fake news that's being released by some foreign government," and its negative effect on the political process. The president assured the packed room of White House reporters that his administration is working hard to make sure these kinds of cyber attacks don't happen again. As for some sort of retaliation, Obama basically said, "We're writing a report."
This isn't a total surprise. While plenty of pearl-clutching liberals hoped that the lame duck president would change history by intervening more aggressively, level-headed Barry simply responded to questions about Russia's election hack with a dull shrug. Yes, evidence gathered by the intelligence community all but confirms that Kremlin-backed hackers stole emails from the DNC, and Obama even admitted that he told Putin "cut it out" with the hacking at the Group of 20 meeting in China. Apparently, the hacking stopped after that. You could see in his tired eyes that the president wasn't about to say that the hack actually swayed the election in Donald Trump's favor.