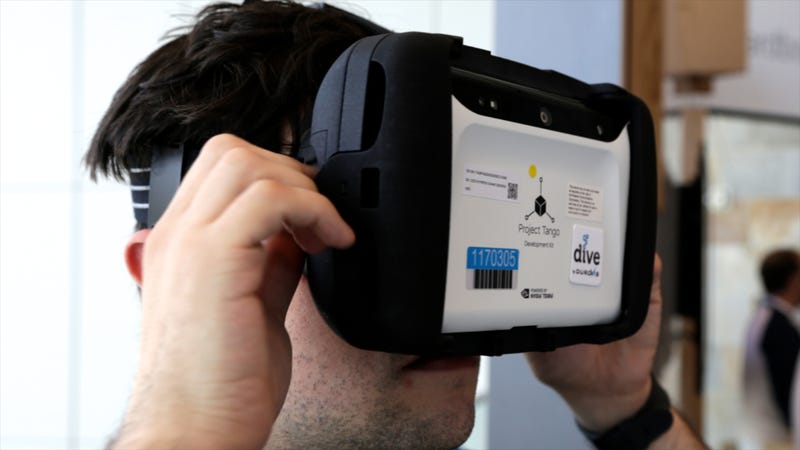 Google's Project Tango tablet can see in 3D, but I didn't really understand why I, human person, would actually care about the technology beyond an abstract appreciation of the ideas behind it. Until I strapped one to my face, with an Oculus Rift-like head mask.
Until I strapped the mask on, I never believed that Project Tango could be more than just a concept. At best, I thought, it would end up being a gimmick, sold to sucker consumers who didn't know how to shop. I was so wrong.
Announced earlier this year, Project Tango wants "to give mobile devices a human scale understanding of space and motion." It uses a motion-sensing camera, a 3D depth camera (basically a really sophisticated Kinect), as well as a regular visual camera. All of the data is pulled in and processed in real-time by two computer vision processors.