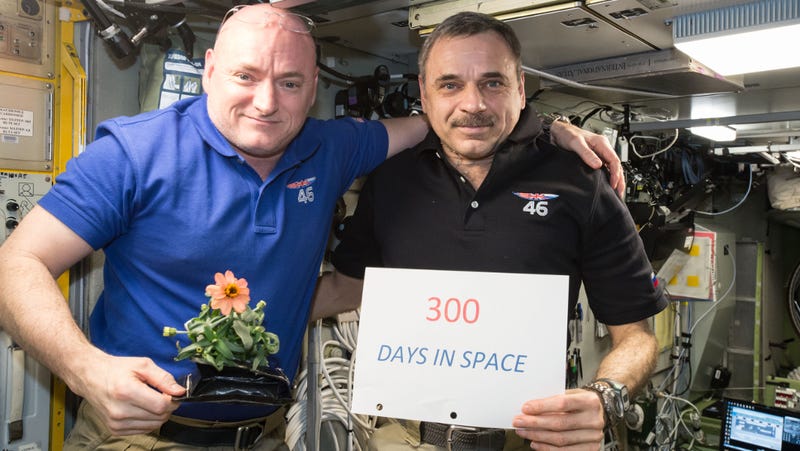 New research shows that astronauts who return from extended missions in space experience a significant weakening of their spinal muscles. Disturbingly, their back muscles don't return to normal even after several weeks back on Earth.

Muscles supporting the spine weaken after prolonged exposure to microgravity environments such as the International Space Station, claims a new study published in the science journal Spine. It's yet another condition that can be added to the ever-growing list of space-related health problems experienced by astronauts.
Back pain is not uncommon during prolonged space missions, with around half of all astronauts affected. Returning crew members are also at increased risk of spinal disc herniation after prolonged exposure to microgravity, with cases appearing at a rate four times higher than normal. These back issues may have something to do with the roughly two-inch increase in body height that follows an extended mission. This dramatic height increase is likely the result of spinal unloading, when there's suddenly no weight imposed on the lower back.