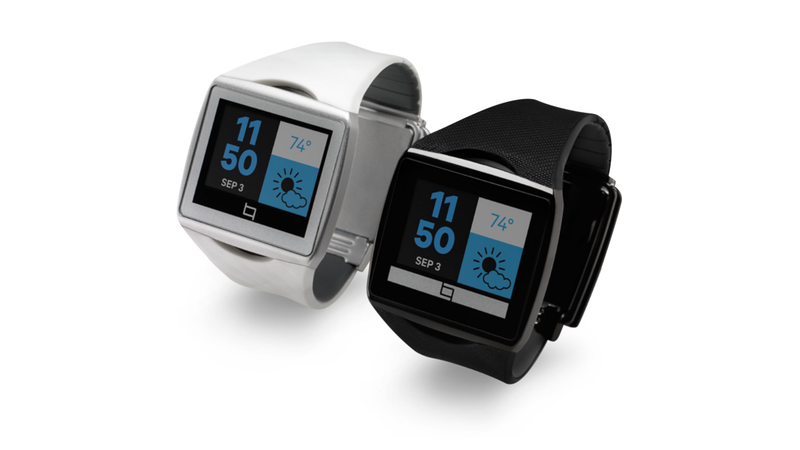 Happy smart watch day! Let's have a hearty welcome for our newest party guest: Qualcomm. That's right, the Snapdragon chipmaker will be peddling its own watch—the Toq—direct to consumers. And it's a way different take than Samsung's Galaxy Gear.
On the spectrum of standalone to accessory, Qualcomm's Toq skews enthusiastically toward the latter. Think "watch (or even a Pebble) on steroids" not "phone on your wrist." Where Samsung's Gear takes something of a more-is-more approach when it comes to functionality, Qualcomm's Toq is minimalist to the max.
Low-power guts
The Toq's 1.5-inch display is a low-powered Mirasol panel—tech initially bound for color eReaders that minimizes the need for backlighting by looking great in direct sunlight. The capacitive touch screen minimizes to one swipable strip on the bottom when not in use to save power. For connectivity, it relies on Bluetooth. There's no Wi-Fi radio or data connection to burn power here. Or speakers. Or a mic. Or a camera. The table isn't completely bare though; there is an accelerometer inside, so it can theoretically do some basic fitness tracker stuff.