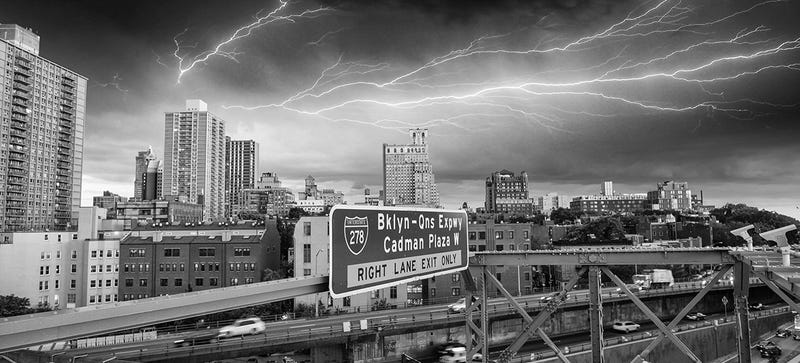 The White House just unveiled this year's National Climate Assessment, and it holds dire warnings: climate change is already impacting every corner of the United States, and our cities are particularly vulnerable to increasingly unpredictable weather swings.
The full National Climate Assessment report, which you can read here, takes an extensive look at the global, national, and regional impact already felt as a result of climate change. But with about 80% of the United States population living in cities and metropolitan areas, the subsection dealing with urban infrastructure is particularly important for the average city dweller. So far, the news isn't looking good: According to the report, our outdated infrastructure is going to be a problem.
Many cities depend on infrastructure, like water and sewage systems, roads, bridges, and power plants, that is aging and in need of repair or replacement. Rising sea levels, storm surges, heat waves, and extreme weather events will compound these issues, stressing or even overwhelming these essential services.
Chillingly, the report points out that climate change has already affected regions in every corner of the United States. While an average national warming of less than two degrees Fahrenheit in the past century may seem minuscule, zooming in to the regional or local level reveals large, unprecedented swings in weather patterns.
In particular, the report shows a dramatic increase in the frequency of torrential rains, especially in the eastern half of the country. The northeast in particular has experienced a 71 percent increase in "very heavy rain events," posing a particular challenge for coastal cities like New York, which have already begun bracing for the next mega-storm.