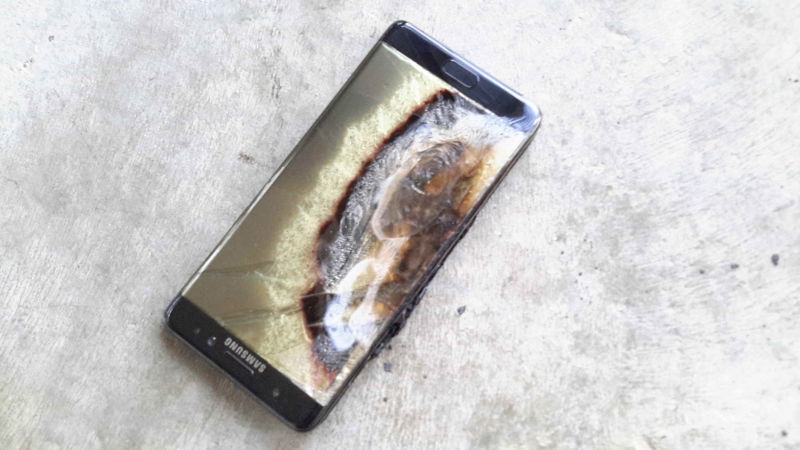 While companies like Apple use third-party companies to test its phone batteries, a new report reveals that Samsung tested the exploding Galaxy Note 7 battery in-house. The Wall Street Journal reports:
To sell smartphones at major U.S. carriers, phone makers are required to test phone batteries at one of the 28 labs certified by the U.S. wireless industry's trade group, the CTIA, to ensure compliance with standards set by the Institute of Electrical and Electronics Engineers.

Samsung is the only such manufacturer using in-house battery-testing facilities for CTIA certification, according to the association.
A Samsung spokesman asserts that the company found no issues with the Galaxy Note 7's battery when it conducted its own internal testing. Samsung recalled the Galaxy Note 7 earlier this fall, after many reports of the phone's battery exploding, including, in one instance, in the hands of a six-year-old boy.