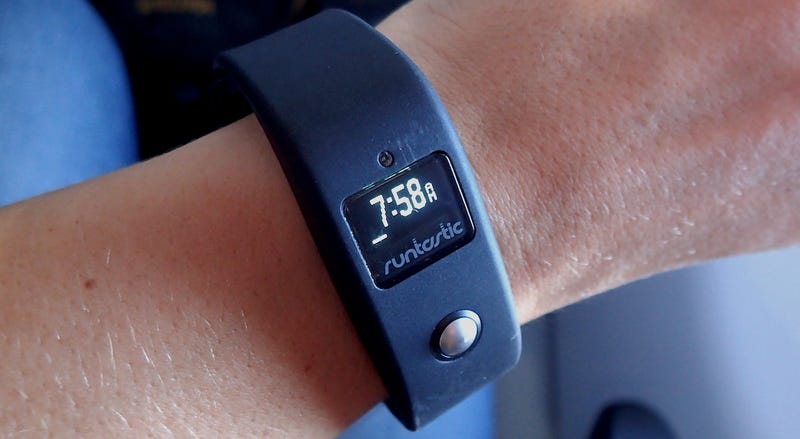 Since it seems like every company and its mother-company has a fitness tracker these days, it's refreshing when we see one that actually brings something unique to the table. Runtastic (the company behind my current favorite running app) has a new tracker called the Orbit. It's different!
Like some other trackers, the Orbit is basically a little pod that can be worn in a couple of different ways. You'll probably primarily wear it on your wrist in its silicone band (it comes in black and blue in the box, but you'll also be able to get them in the colors you see below), but it also comes with a clip, or you can just drop it in your pocket.
The pod has a small array of light blue LEDs that act as its display, similar to the Fitbit One (and the ill-fated Fitbit Force). There's also a big silver button on the front of the device which borders on absurdly prominent, but at least you won't be fumbling around for it, I guess? The uber-button allows you to scroll through your standard fitness tracker screens: Steps taken, active minutes, estimated calories burned, and time of day. Long-pressing it puts it in/out of sleep mode for tracking dreamytime.