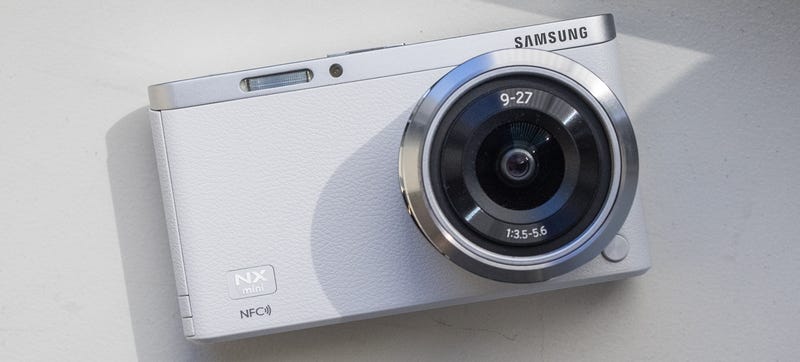 Samsung's new interchangeable-lens camera system focuses on good looks, small size, and connectivity. Oh, and selfies. It's called the NX Mini, and it will hit the shelves in April with a $450 and $550 kit
The NX Mini is out to capture the hearts and minds of fashionable—and self-obsessed—folks who want to step up from a smartphone but don't want to lug around a DSLR or larger mirrorless camera.
It fills that particular niche with a one-inch, 20.5 megapixel BSI CMOS sensor. That's pretty much the same spec as the king-of-the-pocket Sony RX100 Mark II. The big difference between the two cameras, however, is that the NX Mini features switchable lenses, where the RX100 has a fixed zoom lens. In that way it is more like the Panasonic GM1, which is also very small with interchangeable lenses. The GM1 has a larger micro four-thirds sensor, however.